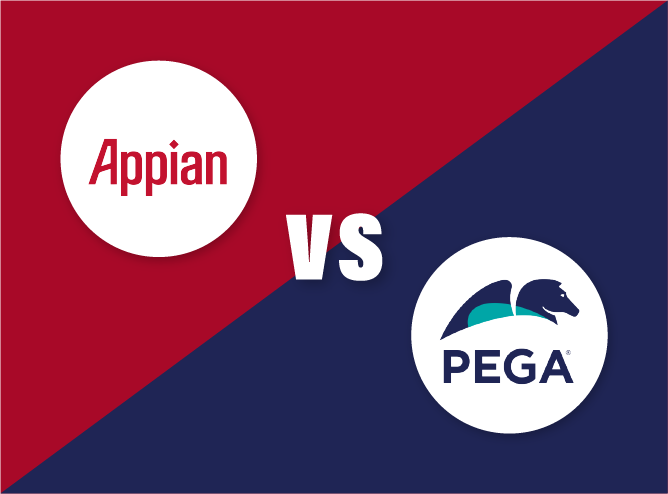 Do you ever feel like your company isn't running on all cylinders? Are your IT systems set up like stovepipes that don't communicate with each other? Is your organization impacted when your people are unable to effectively collaborate or are working with old/inaccurate data? If you answered yes to any of these questions, it might be time to consider a business process reengineering effort.
Segue has been deeply involved with implementing a Business Process Management (BPM) solution for a high-profile DoD customer. The customer was using disparate and inadequate IT capabilities to meet its operational needs, which resulted in a lack of quality data for shared, single-truth insight. The customer also needed faster agile capabilities.
In our role in sustainment of this customer's enterprise suite of tools, we participated in the selection of an Intelligent Business Process Management System (iBPMS), helping to identify the best platform for solving our customer's business challenges. An iBPMS enables adaptive analytics, process optimization, social collaboration, ad hoc processes, and cloud deployment capability.
Understanding that choosing an iBPMS is a growing challenge for many organizations, we are providing our findings to help in your consideration. This blog will concentrate on the top two iBPMS we reviewed: Appian and Pegasystems. Each platform is rated in the top of Gartner's Magic Quadrant for iBPMSs1 . For each platform, a four-month cloud pilot was conducted that included platform training, hands on development by our staff, and a live demo from each platform that highlighted how it handled: process flows and optimization, business rules, process variation, visualizations, federated development, and the ability to quickly develop solutions for our two pilot test cases.
Comparison of Appian and Pega Platforms
When testing Appian and Pega we were asked to compare each system's:
Usability – Intuitive nature and functional focus on the business user
Ability to handle a federated development model – ability for multiple developers to produce applications from a central production environment
Shared Platform – capability for subordinate organizations to develop business processes specific to their needs
Provide process improvement and governance support – have monitoring, logging, and management tools that assist with operation and governance of the iBPM suite
Allow process variation – support both enterprise and local processes from a single iBPM suite
Function as a low code platform – simplify the development lifecycle.
The first platform we tested was Appian. Appian is a low-code development platform that allows both customers and software developers to create process- and case-centric applications. A big selling point for Appian is its ability to allow the customer to continually transform applications to match changing business needs. One benefit of this iBPMS is that it allows normal business users the ability to develop process models, create user interface designs, and create decision diagrams. Overall, Appian customers rate it high in: value, overall platform experience, and the ability to experiment/test various business process changes. Our developers found Appian easy to use and very intuitive, but it did not have all of the functionality needed to implement federated development as required by our government customer.
The second platform we tested was Pegasystems. Pegasystems is a low-code/no code development platform that delivers a model-driven/unified approach that helps break down operational stovepipes, produce a collaborative work environment, and support a thorough development process. Pega has maintained its rating as a top Gartner iBPMS performer and received predominately above-average scores across all customer satisfaction areas. The power of the Pega platform comes in its comprehensive underlying model driven decision management capabilities. Pega has grown its brand through numerous implementation partners, app sharing, funding small business startups, and available training resources. During the pilot our developers were able to quickly create software applications using Pega from the test cases they were given, and they found the developer interface was very instinctual and easy to use.
As we looked at both Pegasystems and Appian, we found many similarities. Both platforms had a very intuitive interface design, thorough object search capability, and a unified design environment. After only a two-hour training class our developers were able to create entry-level applications in both applications. During our pilot testing period, we found Pega to be more of a true low code environment and that Appian depended on proprietary code to complete some of the more complex operations. Additionally, one major benefit of Pega was the ability to self-document and produce detailed configuration management documentation when needed. Appian did not demo this feature or mention it during development training. When it came to pricing, Appian has one licensing model (Annual per named user, all users treated equally) where Pega has two licensing models (with different user levels: Annual per Named User per usage Rate or Perpetual per Named User per usage Rate).
Which Platform was Better? Appian or Pega
After completing our trial period with both applications, we found Pegasystems' capabilities aligned better with our customers business needs. The top benefit we found with Pega was the ability to establish a federated development environment that allowed for sharing apps between organizations, governing data fields, rules, and processes. Additionally, we were able to set up foundation levels for business rules that would allow rule inheritance and enforce data standards. Furthermore, we were able to use automation tools for moving applications across different development environments and development teams.
In conclusion, when embarking on a business process reengineering effort, it is vital to find an iBPMS platform that has the capability to not only support your current business operations, but also to grow with your business needs. Our research found that both Appian and Pegasystems are highly rated on Gartner and other business publications, but our pilot showed that only Pega had the capability to match our customer's requirements and fulfill the goal of setting up a federated development environment across its organization. Our customer ultimately selected Pega as the platform of choice for their business process reengineering efforts.  
Segue has significant experience in system analysis and assessments and working with customers to determine the tools and approaches that best support their missions within their constraints. What iBPMS will your customer choose, and will you have the ability to support it? We would love to work with you, contact us with more information about your project and where we can help.
1 Rob Dunnie, Derek Miers, Jason Wong, Marc Kerremans, Kimihiko Lijima, Paul Vincent. "Magic Quadrant for Intelligent Business Process Management Suites". Gartner. 30 Jan 2019.