Location:
Segue's HQ – Arlington, VA
How Long Have You Been Working at Segue? 
8 years
What Was Your First Title at Segue? 
Human Resources Manager
What is Your Current Title?
Human Resources Manager
What Do You Like About Segue?
What I was originally drawn to 8 years ago is still true today – the Owners and Executives of the company care about the employees, which is evident in the benefits, salaries and overall care for employees as individuals. I am lucky that in my role, I get to help pass this individualized attention along to our employees.
How Did Segue Contribute to Your Professional Growth?
Segue gave me the opportunity to become an HR Manager, which is exactly what I wanted to do at that point in my career. For the past 8 years, I have been able to attend training to keep my professional certification active and keep up with the ever changing landscape of HR laws. I am able to put into practice the skills that I learn, while also having gifted Leadership to collaborate with.
In Your Opinion, Why Should Others Apply to Work at Segue?
We offer an experience unlike most other government contractors. You are not just a number here. We also provide training to keep your skills sharp, which is very important in most positions.
What is Segue For You?
Segue is my 2nd home!
What is Your Greatest Achievement at Segue?
This isn't really MY achievement, but the thing that makes me feel successful in my job is when employees tell me they are happy to work for Segue, and that we offer an experience they haven't had with previous employers. I guess I feel like Segue's success is my success!
Segue Promotes Equal Employment Opportunity. How Has Segue Encouraged Overcoming Any Challenges You Have Faced in Your Career?
I hope that our employees see that our statements and believes about equal employment opportunity are real and true for everyone.
What Is Your Opinion About Our Culture, Environment and Work-Life Balance?
I think our culture is welcoming and supportive. We are encouraged to work hard while at the same time enjoying the work we do, the people we work with, and the company we work for.
I work in the HQ office, which has the great qualities of all Segue offices – clean, bright, and inviting. It feels like home. There is always lots of coffee, water and snacks. I look forward to working in the office!
Work-life balance is great. Everyone understands the importance of personal time, whatever that means for you. For me it includes leaving at a certain time each day, taking PTO for family appointments and being encouraged to relax (away from work and email) in the evenings, on weekends and on holidays.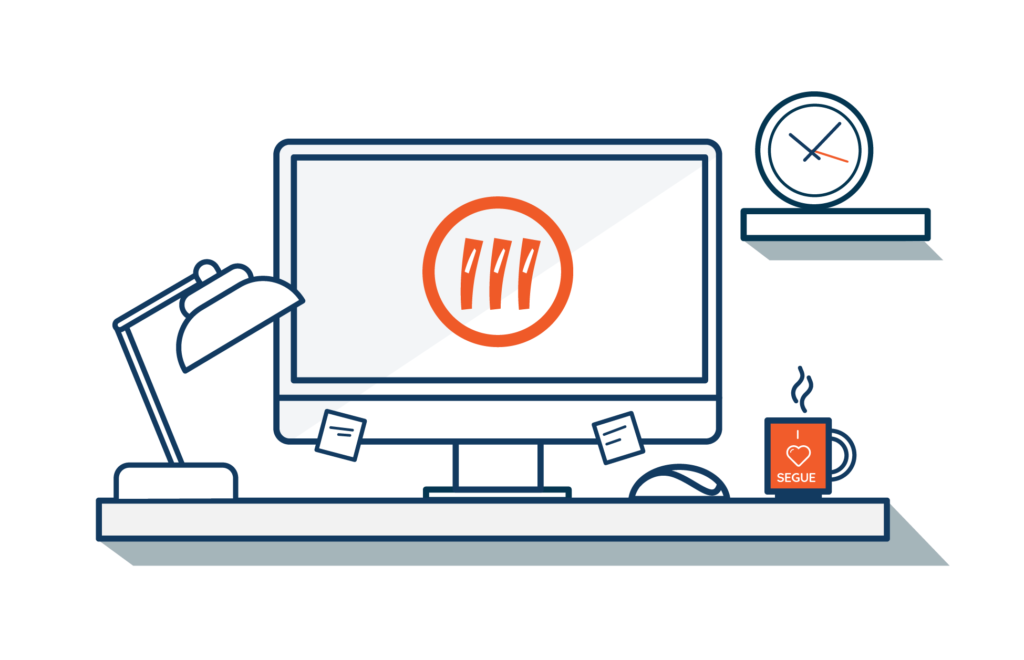 Join the Segue Team!