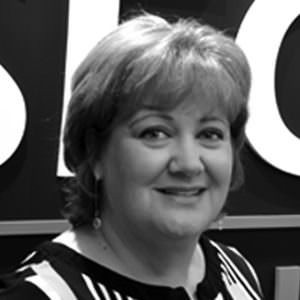 Cheryl Nicewaner
Vice President of Corporate GWAC/IDIQ Programs
---
---
Ensuring exceptional task order execution, growth through proposals, and support for all GWAC/IDIQ Programs
---
As the Vice President of Corporate GWAC/IDIQ Programs, Cheryl Nicewaner provides leadership and direction for successfully managing and leveraging Segue contract vehicles with the primary goal of revenue growth. Cheryl leads the design and implementation of Segue's ID/IQ's and Government Wide Acquisition Contract's (GWACs) operations into a centralized service model supporting the Segue Business Vertical Vice Presidents. This includes proposal development management and other support services. Cheryl's extensive knowledge of working with ID/IQ's and GWAC's, such as NETCENTS-1 and GSA Alliant, coupled with her renowned reputation for trustworthiness and ethical behavior, make her highly sought after by government customers and industry partners for advice and insight.
Hired in 2012, Cheryl built Segue's NETCENTS-2 Program Management Office from the ground-up, earning recognition for exceptional operations from the government customer as well as securing over $123.5M in contract awards. She leads the Segue NC-2 Program Management Office (PMO) in task order management of projects and focuses on delivering exceptional service to the customer for complete satisfaction and tracking of ID/IQ overall metrics. Under her guidance, Segue has received many "Exceptional" ratings on government-issued Contractor Performance Assessment Reports (CPAR) for work performed as tasks under NC-2.  In addition, she supports Segue's project managers by providing guidance on project management, contract compliance, quality assurance, and process training.
Cheryl is a graduate of Purdue University (BA) and has earned many industry certifications, including a Six Sigma- Green Belt and training in Foundations of Information Technology Infrastructure Library (ITIL 2011). She previously served as a Membership Director for the local Dayton-Wright AFCEA organization and in a junior support role for the Greater Ohio Valley chapter of Women In Defense (WID).
Back to Management Team