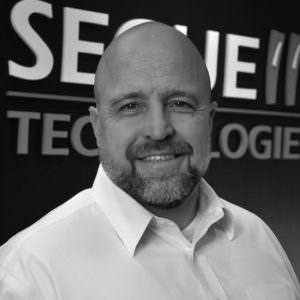 David L. Hart
Vice President of Business Development & Strategic Partnerships
---
---
Overseeing business development and strategic partnerships across the enterprise
---
David Hart is Segue's Vice President of Business Development and Strategic Partnerships, using his expertise in team building, market intelligence, and establishing and leveraging strong partner relationships to feed revenue growth and maintain an active pipeline of opportunities. He works collaboratively across Segue's business leadership and verticals identifying, qualifying, and building pursuits that align with value-added partners to create strong information sustainment support solutions for our Federal Clients.
David is actively engaged in leadership roles across the United States in DoD Communities. He is currently serving as Regional VP of AFCEA International, the AMMO Committee Chair on the AFCEA Board of Directors and previously served as Chapter President (2010, 2015, 2016), Vice President of Networking (2009),  Director of Awards (2008), and Associate Director of the AFCEA International Board of Directors (2011). In addition to his service, David has received both the AFCEA Meritorious Service Medal (2016) and AFCEA Small Business Person of the Year (2017). He has served as Vice President of Dayton Defense, organizing two IT Dialogues with Industry Leaders. David also founded the Miami Valley Presidents Round Table, a base and community leadership meeting, and Fast Rope with nearly 300 members in Dayton, Washington, D.C., Tampa, St. Louis, and San Antonio, TX.
David is Co-Founder of the Blue Skies For Good Guys and Gals Warrior Foundation 501c3, which annually hosts over 50 Combat Injured/Purple Heart Warriors and Fallen Hero/Gold Star Families for over four days of bonding, healing and life-enriching activities during Warrior Weekend to Remember.
David is a former US Army Ranger, Master Parachutist, and Pathfinder. He graduated from the University of Cincinnati. He has been instrumental in launching several start-ups, serving one as CEO, leveraging his extensive sales and marketing experience. David is an accomplished skydiver with over five thousand of jumps and uses this experience as a keynote speaker on teamwork and leadership. He is the author of Jump! Leaps in Organizational Performance and Teamwork. David believes that people accomplish great things when they collaborate as a team, working towards a shared vision with common goals. His number one team is his wife Lori and three young boys, Peter, Jake, and Ben; who reside with him in Mason, Ohio.
Back to Management Team