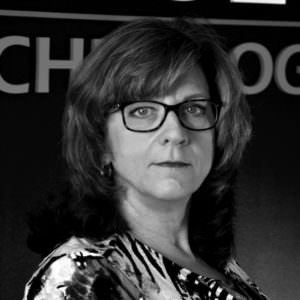 Mary Lotz
Director of Engineering
---
---
Software development and project management office leadership
---
As Segue's Director of Engineering, Mary oversees software development projects and staff. Beginning her IT career as a C++ and Oracle developer, she has transitioned to staff management and project manager through over 20 years in the Information Technology field. She has directed application development, implementation and integration projects, ranging from small business and mobile applications to complex multi-user public-facing websites supporting large customer populations. Her experience incorporates a variety of industries, including healthcare, energy, human resource administration, legal services, education, retail, and government agency support.
Mary's focus at Segue is optimizing the performance of our varied and talented development teams. The constantly changing landscape of software development and services demands a standardized yet flexible approach to managing teams and their work, while continuing to move forward into new technological tools and techniques. Mary has established and leads our Project Management Office (PMO), which combines traditional and new project management practices and techniques, and ensures compliance with Segue's CMMI level 3 appraised processes.
Mary holds a Bachelor of Science (Computer Science) from Old Dominion University, and a Master of Science (Applied Computer Science) from the University of Maryland. She is a Project Management Institute (PMI) certified Project Management Professional (PMP), and a Scrum Alliance Certified ScrumMaster (CSM).
Back to Management Team