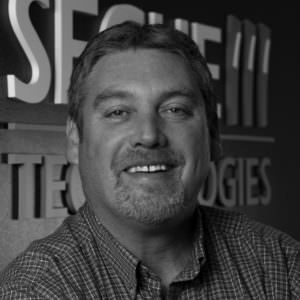 Mike Behrmann
Executive Vice President
---
---
Over 30 years of Software Engineering and IT Program Management leadership. Core focus on applying Segue technical competencies to Healthcare Information Management needs.
---
Mike has over 35 years of experience in software development, process, design, database architectures, and Internet and enterprise-computing technologies. His IT roles have included Director of Segue's Software Engineering Division, Business Process Manager, Software Engineer, Database Architect, and Project/Program manager. He began his career as a computer programmer in the mainframe environment during the early 1980s and transitioned through the DOS and MS Windows evolution to the web development choices of today. Mike has coordinated the establishment of an adaptive corporate Agile development approach, and formalized the foundation for the Requirements and Testing teams within Segue's Software Engineering division. His efforts in process definition and continual improvement have resulted in Segue's successful CMMI Level 3 DEV appraisal, and previous CMMI Level 2 – SVC for Quality Control as a Service and ISO 9001 certification.
As a member of Segue's Executive Management team, Mike continues to share in the administration of Corporate responsibilities, while also directing the coordination of Segue's IT services within the Healthcare IT industry, primarily in the Federal Sector. He aligns Segue's experience in Information Management: data quality/cleansing, migration, and security, along with expertise in Interoperability, Usability, and Process Engineering to support the revolutionary changes underway in Health IT.  Mike also currently serves as the CEO of Caring Village LLC, a wholly-owned subsidiary of Segue Technologies, dedicated to supporting caregivers in both the professional and non-professional sectors and promoting true "Patient Engagement" across all care-coordination platforms.
Back to Management Team