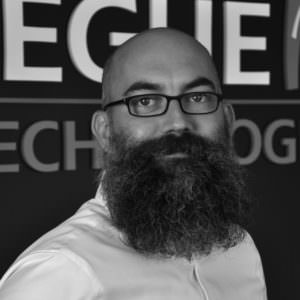 Matthew Kelley
Chief Strategist
---
---
Aligning Segue resources and capabilities with business development targets
---
As Segue's Chief Strategist, Matt focuses on proposal development and capabilities marketing to align our experience, current capabilities, and resources with winning solution strategies. He works closely with Segue's business leaders to build robust opportunity pipelines for each of our verticals: US Air Force, Federal Non-DoD, USN/USMC, Health IT, and Commercial/Non-profit. In addition, he is focused on capturing major IDIQ vehicles and capabilities to respond to a heavy pace of Task Order requests for proposal (RFP).
In overseeing B&P activities across all verticals, he maximizes resources for rapid and effective response for multiple proposals simultaneously. In solution development, he bridges the understanding between customer needs and our development teams, to effectively define proposed approaches and reliably deliver all requirements, within customer constraints.
Aligning Segue's technical strengths with our customer's specific needs is a key factor in our robust content marketing effort. Matt collaborates at all levels of Segue to identify and produce compelling content for web audiences. He guides these efforts to position Segue as a thought leader in application development and system sustainment best practices.
Matt holds a Bachelor's degree from the University of Virginia (CLASS '00).
Back to Management Team