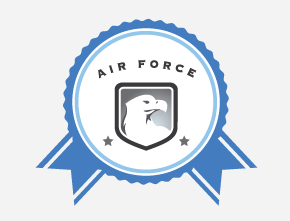 Under the Air Force NETCENTS-2 Application Solutions Small Business (ASSB) ID/IQ (indefinite delivery/ indefinite quantity) contract, Segue Technologies Inc.® has been awarded a task order to maintain and enhance the Air Force's Automated Funds Management (AFM) System.
What is AFM?
The AFM system is a web-based, real-time, enterprise system for the Funds Control, Funds Management, and Funds Distribution processes of the AF at the Air Staff and Major Command (MAJCOM) levels. AFM is designed to assist AF financial managers by automating funds control, management, and distribution of appropriated funds at the maximum amount allowed by law down to the installation level.
Segue Technologies will be providing software maintenance, sustainment, and enhancement services for AFM and will be modifying the system to comply with the Business Enterprise Architecture (BEA), the Standard Financial Information Structure (SFIS), and to integrate with the Air Force's Enterprise Resource Planning (ERP) efforts. In addition, Team Segue will train the trainers, develop end-user training materials, provide help desk support, and operate, maintain and administer AFM.