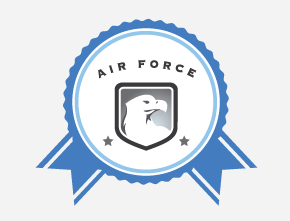 Under the Air Force NETCENTS-2 Application Solutions Small Business (ASSB) ID/IQ (indefinite delivery/ indefinite quantity) contract, Segue Technologies Inc.® has been awarded a task order to upgrade and enhance the Air Force's Aircraft Maintenance Production Simulator (AMPS) program.
What is AMPS?
The AMPS software/program is owned and operated by the USAF Expeditionary Operations School (EOS). The simulator is an integral part of the AMC maintenance production training program, engaging students in a highly realistic simulated flight-line management experience during a 3-day capstone exercise. The AMPS simulator provides high-def visual and audio cues to guide and stimulate responses by students using intuitive interfaces to control simulated maintenance activities.
Segue's team will be upgrading AMPS to allow it to properly operate on the latest Windows operating systems. Segue will also be enhancing the program to add additional features, expand student control, add numerous flightline objects and vehicles, and provide greater graphics fidelity.