The term Appreneur- or App Entreprenur- is a term that is growing in popularity lately. You see them almost every week on the ABC TV show Shark Tank. A confident entrepreneur steps forward with a new idea for a mobile application, which is the core or even the total embodiment of their new business (think Coffee Meets Bagel or Scholly).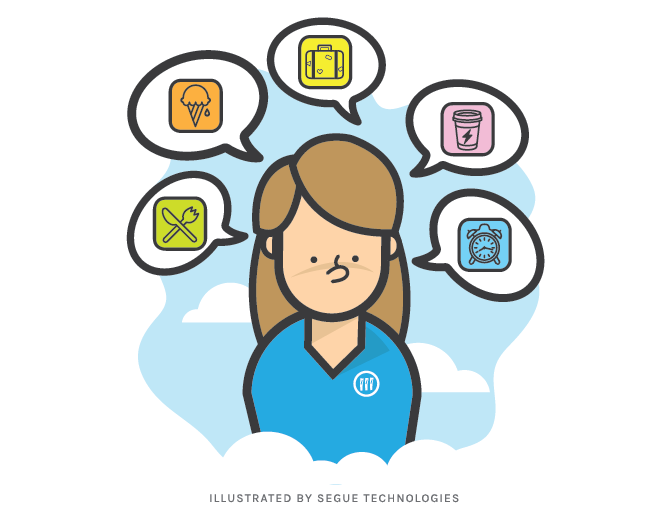 Appreneurs often come to Segue seeking our development services in order to bring their vision to life. But what is this new breed of business person and what are the attributes of a successful Appreneur?
What is an Appreneur?
When researching this term, I was shocked to find a lack of articles about it- especially on large and popular IT blogs like Mashable, TechCrunch, and CNET. The best definition I found came from Blue Cloud Solutions, a resource for people who want to learn more about app marketing. According to BCS, Appreneur, "is a term coined for entrepreneurs who engage in the business of mobile application development. An appreneur can be anyone, from teenagers to professional software developers, as long as you have great ideas and turn them into quality mobile applications (Blue Cloud Solutions)."
However, Matthew Lutz of Appclover takes the definition one step further in his blog Tapping Into Success: The New Appreneur and says:
"Another key attribute is that appreneurship laughs in the face of conventional wisdom, which says that if you want to make a lot of money in a business, the best way to go about doing this is to find a product with a very high profit margin and sell it at a premium to people who can afford it. Well, the app industry marches to the beat of it's own drummer. Most apps only cost 99 cents… or are free! That's hardly a premium-pricing model. However, the fact of the matter is, largely thanks to Apple, we as smartphone users are so conditioned to buy or download apps without ever taking out our credit cards, that with the simple tap of a button we make impulse buys on a whim. And all those cents from app downloads can add up to a whole bunch of dollars in a hurry.
In the traditional offline world of selling products there is something known as "minimum viable product." This means making something smaller and cheaper, while still charging the same, or more. Appreneur's however come at this from a different angle–they focus on and embrace simplicity and LESS functionality. This is due to the fact that the most popular apps on the market are very nearly always those that are the single-function easiest to use apps around, which can be figured out at a glance. People want apps that do one thing, and one thing only, does it quickly, easily and with some style. And that's it. (Appclover)."
So put simply, an Appreneur is an entrepreneur focused mainly on developing new and successful mobile applications for the app market.