If you keep up with our blog content you know that we at Segue are big fans of the Discovery Process for web and mobile application development projects. Simply stated, Discovery is an engagement where we work together with our clients to further refine their vision to gain a clear understanding of application scope and intended functionality. We have previously discussed how Discovery can drastically reduce the costs of web and mobile application development projects; however what we haven't talked about are the costs of NOT conducting Discovery for your web or mobile application development projects. Not conducting Discovery could lead to an incomplete or inaccurate understanding of your own project requirements, inaccurate cost proposals, project cost overruns, and delays in the launch of your product.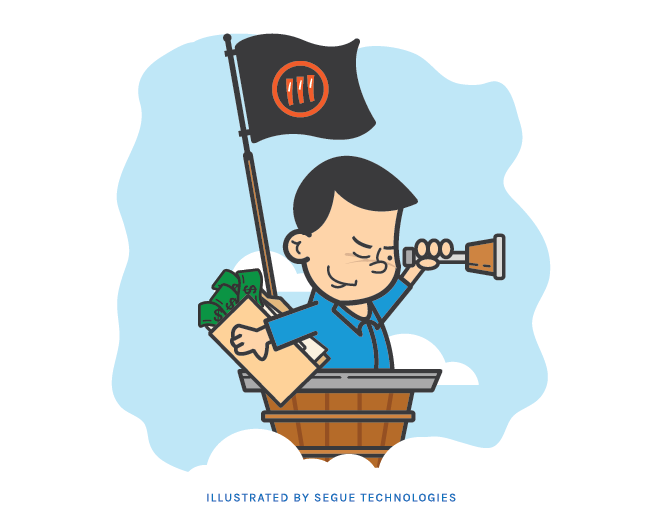 Incomplete or Inaccurate Understanding of Your Own Project Requirements
Imagine the prospect of spending thousands of dollars on an idea that you can't articulate to a third party. If you were in the market for a new car would you start by asking the salesman for a motorized vehicle that runs on fossil fuels? Or would you prefer to pick out the make, model, color, interior options, rim and tire sizes, sound system options, etc.? I am guessing you'd say the latter. So why wouldn't you want to provide that same level of detail to your application development team? Having the right process in place (Discovery) where your application development team can ask you the appropriate questions and clarify uncertainties will ultimately provide clarity to both parties. If your explanation of your project is incomplete or inaccurate, you are essentially putting your developer in a position where they are forced to make decisions on your behalf or "guess" what your requirements are without clear direction. This occurs most frequently when clients choose not to be active participants in the process and haven't spent the appropriate time planning and refining their vision. A Discovery engagement takes the guesswork out of project definition and sets the foundation for a successful project.
Inaccurate Cost Proposals
Without a clear understanding of requirements, business workflow, information architecture, technology preferences etc. it can be very difficult, and sometimes impossible, for a developer to accurately estimate the cost of a project. This can be disastrous as the client might make a buying decision on an unusually low cost proposal because key factors were left out of the initial project concept. Or even worse, a developer might pad their proposal by thousands of dollars to account for the gaps and ultimately cause you to pay substantially more for your project. Discovery eliminates this ambiguity and provides a clear up-front representation of cost to the client so that they can make the appropriate financial decision.
Project Cost Overruns
This is probably the most common issue encountered when the Discovery process is overlooked. When ambiguity exists in the project scope from the onset, it will almost always result in increased project costs. Again, the reason this happens is because the developer is forced to make educated guesses based on what they think the client wants. What if the workflow implemented is incorrect or incomplete? What if the design or user interface delivered was totally different than the client expected? When the developer is forced to make decisions on behalf of the client, there are almost always items that need to be re-worked to properly meet their vision. This re-work not only causes "scope creep", but also creates a huge time sink as the developer could have used that time to work on other features to meet project deadlines. Cost overruns can often cause the relationship between client and application development team to be contentious and can easily be avoided with proper Discovery at the onset of the project.
Delays in Product Launch
Ultimately, any one or all of these issues combined can create a delay in your product or application launch. This might not be a huge deal to an organization with unlimited time and budget, but delays can be devastating for a start-up trying to get to market early to claim their position. A majority of customers we deal with are anxious to get started and even more anxious to get their product to market. Although it can be tempting to just dive right in and start coding without doing much planning, it will often cause an unsuccessful outcome.
A Gartner Survey released in June of 2012 highlighted a key finding of note and a recommendation pertinent to this topic. The key finding was that about half of all project failures, irrespective of project size, were due to functionality issues and substantial delays. A key recommendation related to this survey was to "Invest in truly capturing and understanding the business expectations and functionality sought from the project, and ensure that there is initial, adequate allocated funding." This is exactly what a Discovery engagement will help you accomplish and in our opinion is a necessary first step in any application development project.
Conducting Discovery before the project begins will not only increase the likelihood of you receiving a product that you love, but will also minimize the likelihood of a failed implementation or one that fails to meet your expectations for cost, functionality and a launch date. If you are interested in learning more about Segue's Discovery engagement please let us know!