Washington, D.C., the nation's capital: many people want to live and work here and why not? Being at the seat of government's power, there should be plenty of jobs there for everyone, right? Although there are lots of technical jobs in the area, you may need to develop a plan to help you find the right one. For a single tech job, you may be competing against a handful, or even dozens, of other people. So before you begin sending out your resume blindly, a good strategy is essential. Thankfully, I have some experience landing the perfect job in the tech industry, so here are some helpful tips.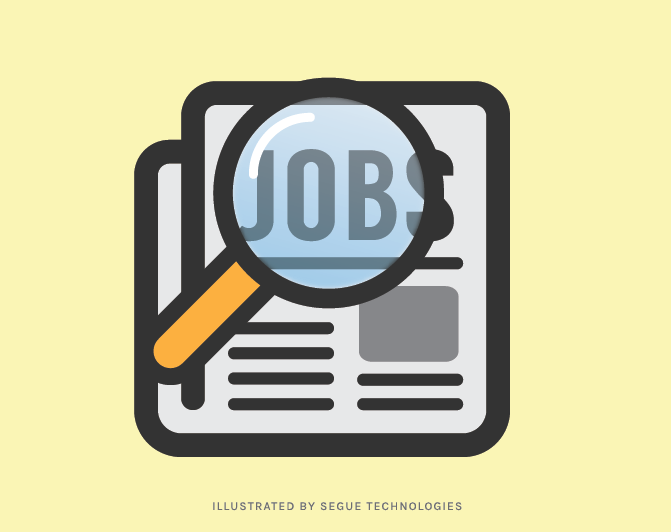 Know The Right Sites
When I first started looking for a new job, I obviously did not want to spend lots of time on several different job websites. Make sure you find the job sites that are right for you. Remember, while there are a lot of national job sites, there are also many smaller, more localized job sites. There are job sites for executives and job sites for specific industries. There are job sites run by online and print newspapers and there are job sites run by individuals. Even the employers themselves will post jobs on their own company website. Navigating which site is the right site can be as overwhelming as applying for a job. To keep the process simple, I will highlight the top sites for our industry.
Use Your Connections
Remember that college friend that you had who works in D.C.? How about your friends or relatives? Time to call (or text message) them to touch base. If you are outside of the area, you can ask them what working in D.C. feels like and see if they know of any openings.
Even if they don't work in a technically-oriented field, you can still ask them if they know of someone who does and start making their network work for you. You can also check out your friends' LinkedIn account. There may be a secondary or tertiary connection you can make in your field.
If you live in the area already, consider joining a technical interest group or user group. These groups are where likeminded individuals gather to give presentations on latest innovations, share skill tips, and even announce job opportunities. These groups will grow your network and help you grow your skill set. So it is very much a win-win scenario.
You can typically find these groups through a simple search on Google. For instance, I am a developer who lives in the DC/Northern Virginia area. If I search for "developer user groups NOVA", I get results for groups interested in .NET, Java, SQL, etc. If I add a specific language I am interested in like "ColdFusion", I can pick from several in the area to choose from.
Update Your Resume
Make sure your current work history is a part of your resume. You should be sure to highlight your skills and certifications so you can set yourself apart and hopefully get noticed. Chances are HR will first see your resume before it makes it to the team that will eventually hire you. So, who better to help you know how to make your resume shine then someone in HR? You probably don't want to go to your current company's HR personnel to get advice, as that would be a good indicator you have one foot at the door. So, check out this article "How Do I Get My IT Resume Noticed?" by our HR Manager Lauren Hickman.
Temporary/Contract Positions
If the right job seems to be allusive and you are out of work, it might be a good idea to apply for temporary jobs or contract positions, so that while you're waiting you can earn an income. If you can survive without an income for a while, you could also volunteer and share your talents with a non-profit to keep your skills sharp. A position may open up as a result of your effort or they may have contacts they will share because of your time and proven skills. Just don't let your time be wasted. Companies do not like to see huge gap on a resume, unless you can properly explain it.
If your skill set is not as strong as you would like, take an entry-level tech position and learn. See if your company will send you to classes or a tech conference. Show them you are eager to grow and take on new responsibilities. Or during your down time, you could take a class to learn a new skill or further hone a current skill.
Hopefully, these tips will help you find the perfect job. Now it is your turn to land it! Be positive, be open to change, and be confident in your skills. Remember, you are not the only person looking for a job and not every job will be a perfect match. So keep at it and eventually you will find the right job for you.