Walking the fine line of managing client expectations and producing a quality deliverable isn't easy. A designer would agree that the overall goal of a web design is aimed at creating a beautifully composed and usable product. However, an eager client just wants the product looking good, and they want it yesterday. Sound familiar?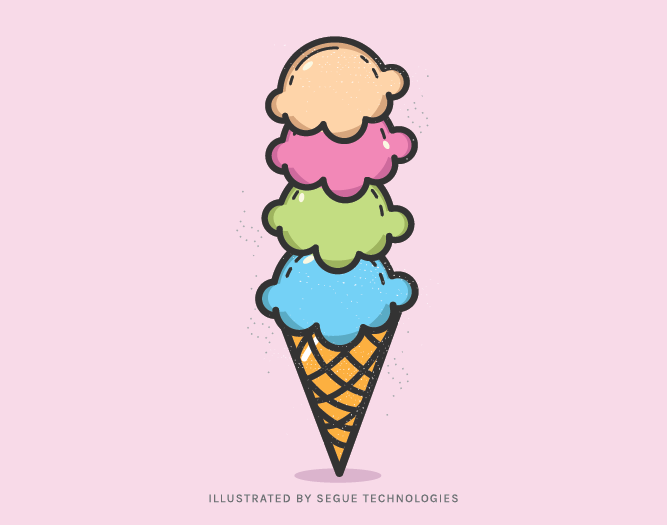 This happens far too often in the design world. Website designs are rushed, putting the composition and layout before the content. Nothing looks right in the end and nobody is happy with the product, especially you…. sad.
So what do you do (after you curl up in a ball under your desk) when your client enthusiastically says, "Make it look like Google" or "I want a menu like that!" First, take a deep breath, and then get ready to manage their expectations with a smile.
Managing expectations is important. It's important for your sanity. You don't want to disappoint but you also don't want to end up with a sub-standard product because of poor communications or assumptions (by either party). Not only are you responsible for producing a great website, but you're also responsible for educating the client on the "How's" and "Why's" that get you from point A to B.
Walking the client through the process not only teaches them how the work is done, but it also defines boundaries that guide your project through to completion.
The following are steps you can take to help manage expectations with your client and establish a stable environment to design in:
Agree on the goal and milestones: Being on the same page before starting any project is crucial to staying on track and getting the client what they want. Providing a project scope or milestones document will position the team to work towards a common vision. If the client changes direction after you've started, you can point to the goals document and remind them that any changes out of scope will require additional planning, and in some cases, more time or money.
Plan your approach; Break down the project steps and include definitions as to what these are and WHY the team is doing them. Clients should constantly be educated, and the more you share, the more they will trust you. You're the expert here!
Constant Communication – Always respond in a timely manner. Be sure to set your boundaries with this because you don't want to be on the hook all weekend, but you do want the client to know that you're on top of things. If you jump into an email conversation when you're usually unavailable, they'll know you mean business.
Updates and Reports – Sorry, nobody likes doing these. But if you were paying for work that you only saw every couple of weeks wouldn't you want to know what was going on in between? Reporting is a great tool for documentation and protecting yourself as well. It's worth the time you take to produce those updates, especially when you need it to put out a fire.
Over Deliver – Going above and beyond will always leave a positive mark with any client. This could be a follow up, extra bells and whistles, or providing them with some interesting stats they weren't expecting. In any case, doing a little extra work could translate into a happier, more satisfied client.
Applying these steps to your projects will most certainly position you for a better deliverable and a happier client, which means more business for you down the road.