On June 24, 2013 the White House Hosted a Roundtable on Health IT Exports to an International Market. Segue Technologies' health division leaders, Mike Behrmann and Peggy McShane, attended to learn more about this emerging trend. Business Forward lead the public-private partnership discussion regarding the marketing of innovative technologies available in the U.S. Health IT market for international trade. The initiative is a government-wide strategy to promote exports and bolster America's economic vitality.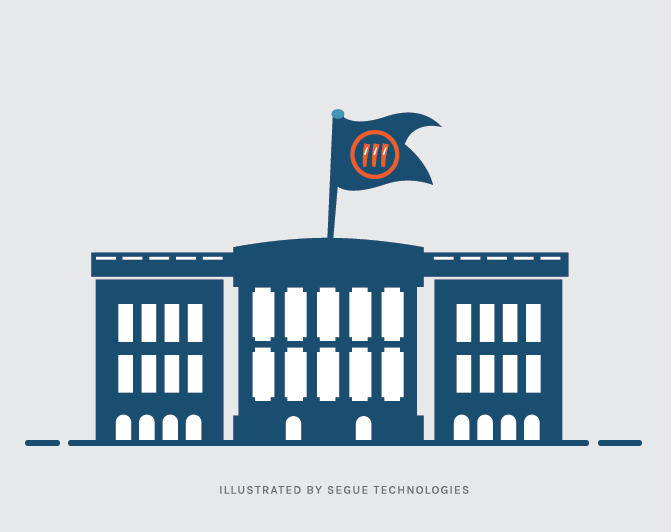 This emerging sector is one of several that are important for the success of the National Export Initiative (NEI), announced by President Obama in February 2010 with the goal of doubling exports in five years. The discussion was focused on three primary topics: 1. barriers to increased exports; 2. HIT services and international partnerships; and 3. standards and interoperability. NEI provided market research on international opportunities for Health IT. Interesting statistics include:
$250 billion: The amount of business that the U.S. Health IT industry is expected to reach by 2015, a 19% increase from 2008, according to the World Bank
30 thousand: The number of new jobs that recent reports and surveys have identified as needing to be filled in the Health IT industry by the end of the decade. The shortage within the Health IT workforce will require investment from the public and private sector in order to meet the market demands both domestically and internationally.
Segue Health was specifically launched to leverage Segue Technologies' innovative and entrepreneurial culture to support the market demands for custom IT services and solutions in the Health sector. The complexity of health data continues to grow more challenging as the volume of data and the need for analytics increases. Mobile technologies are rapidly becoming the norm for providers, consumers/patients, care coordinators, and researchers. Collaborative and social communication tools are now essential to support how physicians, nurses, consumers/patients, and family members stay connected. Technology is supporting the move from a "healthcare" model to a "health, wellness and value" model. We thank The White House and Business Forward for inviting Segue to participate and engage with the nation's business leaders on this topic. We look forward to a continued partnership and opportunities to provide high-performing consultants and technologists for the future of Health IT in the United States and abroad.