When setting up an online business, one of the most fundamental and important things to do is to perform an e-commerce software comparison. With tons of products available, ranging in price, flexibility and options, how do you make the best pick? Let's look at the key features of e-commerce software that will enable you to narrow down your choices.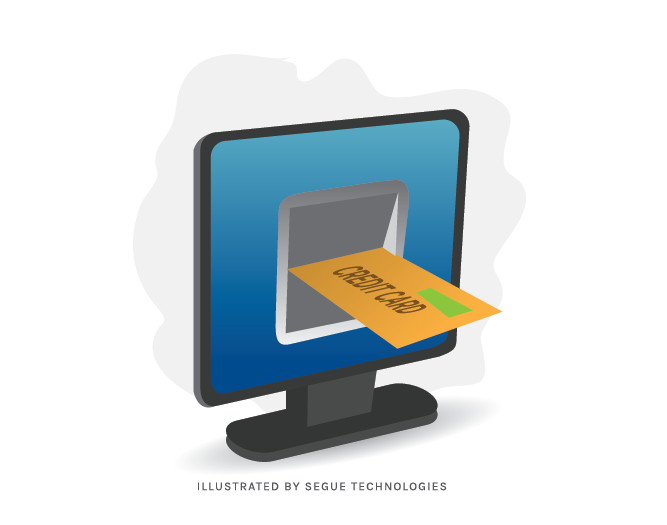 Design
A key design feature to consider is the ease of use of your e-commerce site. The web user interface design should provide easy access to items, enable easy product browsing by category or product grouping. Your home page should instantly present what the site has to offer and provide easy access to everything, particularly recently added items. You should make sure the user doesn't get lost and make it easy for them to go back to where they came from with a combination of a proper menu and breadcrumbs.
Your design should also take mobile device sizes and capabilities into consideration. Online businesses need to be mobile optimized to cater to their customer's needs and ensure that visitors on mobile devices are able to comfortably conduct business with you. Make sure that your shopping cart software has mobile e-commerce features bundled that enables your store to be mobile optimized. Also make sure your social media sites are available by having prominently displayed social media logos and links.
Search Tools
Visitors to online stores have a need for speed — and it starts with time-saving searches. Consumers expect online stores to allow them to quickly search for and find the product they want. Customers also navigate via categories, along with browsing by price and brand distinctions. Good e-commerce software should include search capability that allows users to easily refine product searches by ordering results by product name or by price.
Product Catalog
It is important to have products listed by clear categories on your site and to have these categories displayed somewhere easy to access, e.g. across the top or on the side columns. Your e-commerce platform should be able to maximize your sales opportunities by showing visitors other products in which they may also be interested. You should allow users to filter products, as they may not have a complete idea of what they are looking for. It is also good to allow users to customize the display of their search results to focus on what is important to them.
Another way to improve your product catalog is to provide support for multiple product images. A good zoom feature to show off your products is always a plus as well.
Shopping Cart and Checkout
Ultimately, you need your customers to execute a purchase on your site, so the Shopping Cart and checkout functions are critical components. Here are some specific features that I recommend adding to your e-commerce site:
Product reviews: No matter how well online stores promote their own products, reviews by other customers will have the greatest impact.
Wish List/Registry: Customers at online stores often buy gifts for special occasions, which is why many e-commerce shopping carts feature a registry option that makes the process easier.
Shopping Cart Summary: Make a summary visible on every page.This enables users to easily update or change quantities or add or remove items as they continue their shopping.
Single-Page, Fast Checkout: Actually paying for a purchase online is the last hurdle a shopper must traverse before completing an order. Enable an interested shopper to complete this step as quickly as possible.
Guest Checkout: A user must be able to checkout without registering for an account so that this does not become a hurdle which deters a potential customer. At the same time, a registered user must be able to do a single-step checkout, rewarding them for having registered and encouraging them to return for future shopping.
Coupons and Discounts: In this day and age of Groupon, Living Social and the like, an online merchant must give users an option to process coupon and discount codes, so that shoppers can take advantage of the best deals.
Payment Gateway
Choosing the perfect payment gateway solution for your site will give assurance and peace of mind to your visitors. Choose a merchant account that your visitors are comfortable with. Most visitors prefer to pay by credit card, so provide means to purchase using different credit cards. You should also integrate with a range of leading online payment service providers like PayPal, Google Checkout and others for shoppers that prefer those payment methods.
In addition, you should always provide your customers with clear information about tax and shipping prices before checkout. Give them the ability to be ship their goods to an address other than the billing address. Also, send them a confirmation email with shipping details and expected delivery date.
Security
The most important thing when you are building an e-commerce website is the digital information safety of your customers. Using secure HTTP (HTTPS) is a must, as this will encrypt the connection and protect the user's personal details (credit card, payment methods, etc.). Securing the back-end of your website is also a must, as there are many people out there who could easily exploit an e-commerce website if it was poorly built and lacked protection against attacks..
General techniques used to protect against SQL injection include
Use of parameterized queries, prepared statements
Use of a good datamapper like linq to sql or use of stored procedures
Escaping all user supplied input.
In addition to these, you can also employ "least amount of privileges" to the user account used for data connection.
The most common method to prevent Cross-Site Request Forgery (CSRF) attacks is to append unpredictable challenge tokens to each request and associate them with the user's session. Such tokens should at a minimum be unique per user session, but can also be unique per request. By including a challenge token with each request, the developer can ensure that the request is valid and not coming from another source other than the user.
All Things Considered: Tips for Picking the Right Software
Once you have an understanding of all the features that are offered by different e-commerce software, make your pick by:
Focusing on what is most important in terms of administering and maintaining the site, as well as analyzing the features from the point of view of your customers.
Taking into account customer reviews about the software.
Knowing your budget and understanding all the fees involved. Again, there is a choice to be made in terms of upfront fees vs. a pay-as-you-go option. Get exact numbers for everything, including setup fee, monthly fee, transaction fee and any other fees that might be involved.
Understanding how customizable the software is. Also understand how adaptable and scalable the software is and make sure it aligns with your business goals.
Looking at live stores. Live stores will give you an immediate feel for how well the software works in the real world. If possible, ask for a complete working demo.
Emailing a few pre-sale questions. Look at the quality of the reply: did they take time to understand what you needed or did they just reply with a template? How fast did they reply?
Considering analytics. Good e-commerce software must have at least some basic sales reporting and analytics features, even as simple as integrating Google Analytics. Be sure that you can track product sales down to a significant level of detail. Sales reports should also be easy to export.
Engaging an experienced implementation vendor who can assist you in making the right choice. Sometimes the amount of information and choices can be overwhelming and a vendor's knowledge and experience can help put things into perspective.
Taking the time to ensure you select the best e-commerce software for your needs is time well invested in positioning your business for future success. Segue's experience with e-commerce applications can transform your requirements and vision into a stable, well-designed e-commerce platform.