Nearly every aspect of modern life is being affected by the mobile application trend, which is putting information, daily tasks and much more into our smartphones and tablets. Healthcare is no exception, and as this trend continues, more and more people will literally be taking their health into their own hands by accessing their health information on their mobile and tablet devices. This rapid change in communication and outreach was the subject of a recent social marketing conference that I attended.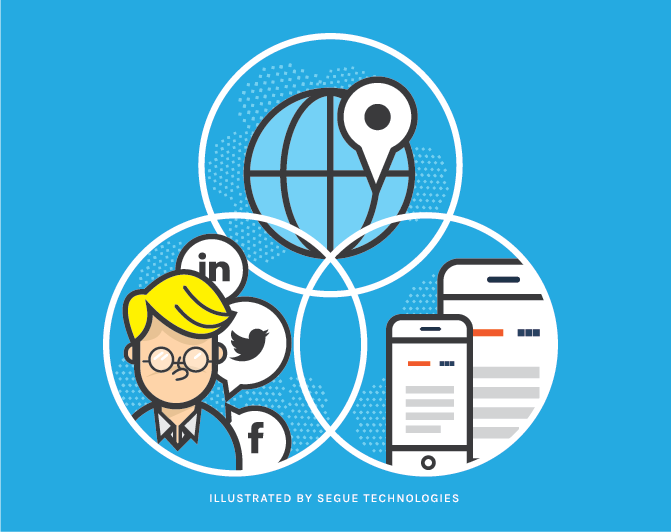 On July 16, 2014, Percolate, a marketing technology company, hosted the #Transition2014 conference in New York City. The goal of the conference was to take a broad approach to the questions that modern marketers have by examining stories and examples of organizations that have successfully navigated through these times of rapid transition. It was a great opportunity to learn from leading social marketers, from giants such as GE and Unilever to startups such as the automotive company Litmotors. The day brought an array of ideas and conversations about the world, the industry, the enterprise, and how technology is reshaping marketing.
"We've seen more changes in the marketing industry in the last 15 years than we saw in the previous 100. The scale, pace, and pattern of communication has shifted dramatically. Brands need to adopt a more systematic, product-inspired approach to marketing if they want to succeed during this period of transition," said Noah Brier, co-founder of Percolate.
#Transition2014 speakers were primarily young business and technical professionals from Silicon Valley, the UK, and Manhattan. The speakers were passionate about the future of innovative technology, marketing, and social change. Topics ranged from "Marketing the First Designer Low Energy Light Blubs" to insights from Percolate on how the very nature of structure, competition, technology, and innovations are shifting and transforming at lightning speed.
However, noticeably absent among the many insightful and diverse speakers, was a representative from the health industry. Is transition and change in this field too slow or too complex? And if this is the case, how can we learn from those on the "bleeding edge" of transition and leverage their examples in the field of Health IT?
The conference topics that resonated with me were related to one of the services we focus on at Segue: Mobile Technology and how it is a key component of Social Engagement and Global Empowerment. When considering these topics in relation to the needs of the health industry, it was very easy to commit to attending this event. My key takeaways from this conference and how they relate to social health marketing include:
Evolution of Social Marketing
Communications are moving away from campaigns and towards sustained social messaging
Health consumers should be engaged with visual content and short, conversational dialogues
Engagement with the audience needs to be frequent and timely. While some social health marketing has an overt urgency, such as outreach regarding Ebola transmission, even long term, on-going messaging – prevention and wellness information, immunization awareness – needs to be delivered with appropriate scheduling
Rapid Increase in "Access"
The statistics are impressive. It took 25 years to achieve, but as of 2014, we have three billion users on the Internet. That number is forecasted to double over the next five years
Social health marketing is of interest to global health consumers that can reach billions of people in the most-remote places on earth
Mobile is the Current and Future Standard
Handheld devices with simple, user-centric designs are changing everything we know about delivering content
Mobile is now the "first screen" around the world, meaning that television and other traditional media are a secondary source of information
The most common gesture in the world is "pull to refresh" when you need updated content on your mobile device
The ease of use and ubiquitous delivery of health information is a game changer and the delivery of health communications needs to move quickly to reach this audience
We are living in an exciting time for consumers needing health information, providers delivering health and wellness services, and businesses innovating for the social health market. The convergence of technology and the movement to social and open communications is changing consumer engagement and access to health information. The impact created by measuring individuals, community, and national health behaviors and outcomes is something we look forward to in the not so distant future. It is a certainly a time for Transition!