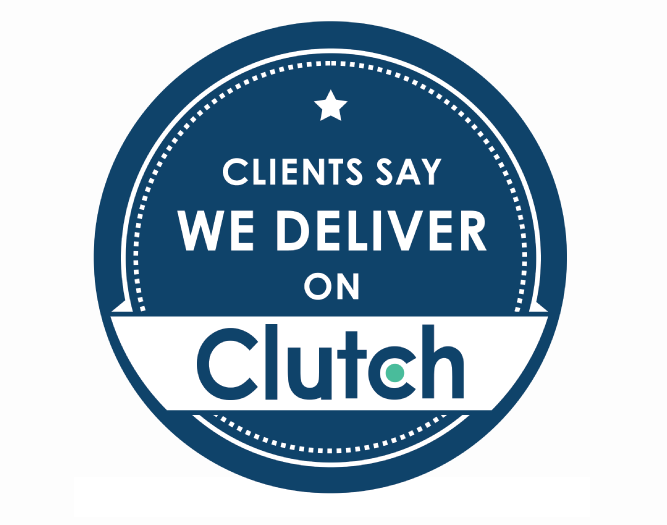 Segue Technologies Inc.® was recently recognized by Clutch as one of the Top Web Developers and Top Custom Software Developers in the Washington, DC and Baltimore area. Using in-depth client feedback, Clutch evaluates companies on their ability to deliver, market presence, and experience. Other firms acknowledged in these categories include:
Top Web Developers: Unleashed Technologies, Orases, Mobomo, Modern Signal, agencyQ, WDG, Viget, Fastspot, Materiell, Achievion Solutions, Taoti Creative, NJI Media, Plethora Design, and 3Advance.
Top custom software developers: Orases, Agile Engine LLC, 10Pearls, Mindgrub, new target, inc., SADA Systems, niftic agency, Dito, and Movel.
Full research and reviews can be found here:
Clutch has previously recognized Segue as a Top Web Design Company and Leading Web Design and Development Agency in DC, as well as a Leading Web Design Firm and Top Mobile App Developer in the Atlanta area.
For information, check out Clutch's press release
About Clutch
A B2B research, ratings, and reviews firm in the heart of Washington, DC, Clutch connects small and medium businesses with the best-fit agencies, software, or consultants they need to tackle business challenges together and with confidence. Clutch's methodology compares business service providers and software in a specific market based on verified client reviews, services offered, work quality, and market presence.