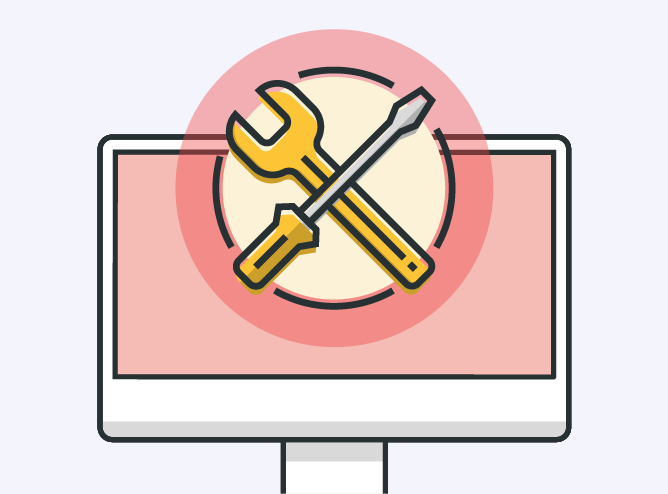 Business Process Management (BPM) is a systematic method of optimizing and managing operations, activities and workflows; connecting processes and functions across the organization to increase efficiency. Choosing the right business process management software can enable process improvement efforts throughout your organization. But you must select the right tool to address your business. Carefully evaluate your options before committing significant resources to one solution. Here are some of the top reviewed BPM tools that you should consider:
Nintex Platform
Nintex is often rated #1 on software review sites. The Nintex Platform includes capabilities for creating advance workflows, forms, process mapping, mobile apps, process intelligence and automation. Their DocGen® capability enables users to generate documents based on stored datapoints such as contracts, sales proposals and work orders. Nintex is an especially popular option for companies looking to maintain workflows in SharePoint Online. The priced is based on the number of workflows, not the number of users, which can be difficult for small companies with numerous workflows. However, this makes it more appealing to moderate to large companies with a moderate number of workflows (and a large number of users).
KiSSFLOW
KiSSFLOW is currently the #1 rated BPM tool in the Google Apps Marketplace. KiSSFLOW, which stands for Keep it Simple & Smart Workflow, enables users without technical backgrounds to implement BPM practices in their office with no coding or intricate mapping. Process owners can create unique workflows using KiSSFLOW's four-step wizard or they can customize one of over 40 pre-installed automated apps. KiSSFLOW has robust reporting that enables users to track every data element and perform analysis. It runs on Google Cloud and integrates seamlessly with G Suite apps to include Google Contacts, Google Drive, Google Mail and Google Sheets. KiSSFLOW also has a mobile app available for Android and iOS. KiSSFLOW is a great option for companies looking for a low-tech solution to automate their business operations processes.
Appian
Founded in 1999, Appian is a veteran low-code development tool and is the most mature platform in the BPM market. Appian features a built-in web portal presentation environment that allows users to securely share and collaborate on documents and applications. Many reviews credit this feature for Appian's high customer satisfaction score compared to other vendors. For businesses that can afford the upfront costs, Appian's simple, three-step app creation process and unique social collaboration component make it a prime choice for non-technical users that want to build and share apps with coworkers.
Pega Platform
PegaSystems is the only BPM tool that allows you to build scalable, enterprise-level customer relationship management, process automation, Case Management, and Artificial Intelligence (AI) apps, all on one unified platform. Pega focuses on enterprise-wide implementation by maximizing re-use across departments. Pega empowers business stakeholders to manage their processes in a no-code environment, while allowing developers to architect applications in a low-code environment. There is a learning curve to educate staff on Pega's solution development methodology. Companies that can afford the train-up time will be backed with an extensive training suite that includes online training courses and sandbox exercises, a robust knowledgebase and a very active community forum. Pega's unified architecture makes it one of the best BPM tools for large enterprises which deploy it fully.
Bpm'online
The Bpm'online tool has three parts: Bpm'online marketing is the marketing automation component, Bpm'online sales is the Customer Relationship Management (CRM) component and Bpm'online service is the "help desk" component. The components can be deployed as standalone products or as a bundle. Bpm'online is highly focused on CRM and includes features specific to digital marketing automation, which makes it a popular choice for marketing and sales enterprises. The ability to easily hide unnecessary features in the UI makes the interface less daunting to new users, however, creating forms requires some coding skills.
Whatever your BPM need, there is a tool for you. Modernizing aging processes and information systems is a current and growing need, particularly for Government organizations that often have been relying on system infrastructure that was built decades ago. If you need help modernizing your organization, contact Segue to see how we can help.