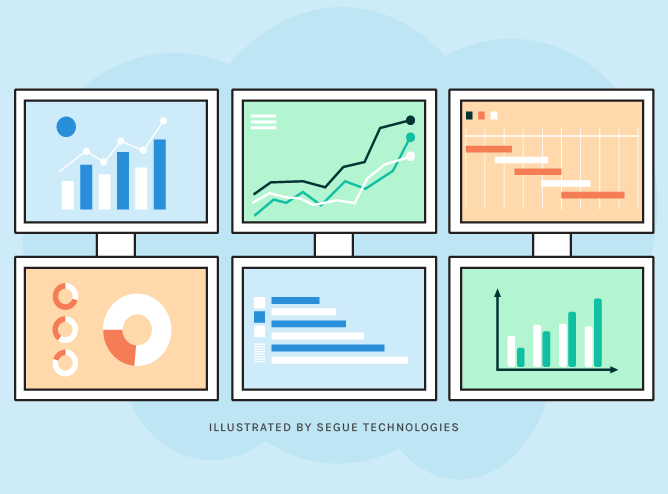 Business Process Management (BPM) is a systematic method of optimizing and managing operations, activities and workflows; connecting processes and functions across the organization to increase efficiency. BPM tools enforce standardization and maintenance of processes and methodologies to improve corporate performance.
BPM products come in several different varieties such as simple workflow, complete BPM suites, as well as no-code and low-code application development platforms. In this blog, we will analyze several factors for consideration when you are choosing the right BPM tool for your organization.
Understand your Organizational Needs for System and Process Modernization
When choosing a BPM tool, you must first consider the organizational goals that you are trying to achieve. Next you need to analyze the current state of your process management and what resources are available to devote to improvement effort. In addition, you need to forecast future requirements that could affect process management. This is not something to rush; gaining a clear and complete understanding of your needs may take some time, especially if there are multiple stakeholders with differing opinions. Thorough analysis, with documented needs to gain organizational concurrence is critical.
How to Choose Your BPM Tool
Once you have a clear vision of where your organization is and where it wants to go, it is time to evaluate potential BPM solutions to get you there. The following are factors to consider of the various tools:
Cost – BPM software prices vary widely depending on several factors such as capabilities, userbase size, customizations, on-site versus cloud software, to name a few. Generally, an enterprise cloud BPM solution is likely to be priced between $50 – $100 per user per month. Some on-site BPM software requires you to purchase expensive licenses and pay annual maintenance fees that can be cost prohibitive if you have a smaller userbase and budget.
Usability – A poor user experience will slow adoption of the BPM tool, where as an intuitive user experience motivates adoption. The more intuitive the interface, the less training it will take staff to produce results. Most BPM tools are based on a drag-and-drop interface to create workflows and forms, but more complex actions such as setting up integrations may be less intuitive to non-technical users. If the timeline of your implementation is short, a more intuitive BPM tool can be implemented with little to no training. If your timeline is less compressed or you choose a more complex BPM, you can take the time to have your staff trained prior to implementation. Usability may also need to consider the technical proficiency of your staff.
Integration – BPM is what brings all of your business software together into your operational workflow. This is an essential feature if you have multiple backend software tools that support your processes. A BPM solution that cannot communicate with legacy software systems may not be a complete failure, but without proper integration, you could be doing a lot of manual data transfers between systems, which negates the gains of automation. Be sure that your BPM offers integration paths for your core processes such as API support, REST APIs and webhooks.
Responsiveness – With the proliferation of mobile devices, the quality of the User Interface (UI) to support a better user experience has grown tremendously. A better user experience often depends upon that user's device and browser, so if you have a userbase with a diverse set of workspaces, you need a BPM solution that is dynamic to provide a great UI for a wide range of devices. The idea behind responsive web design is that instead of writing multiple design UI's for multiple devices, a single design will automatically support viewing in multiple devices. Many BPMs include built-in mobility capability that delivers responsive, mobile and web user experiences with one deployment.
Hosting – Essentially all BPM tool options you might consider will have cloud and on-site hosting offerings. The most important consideration for this option is whether you have the manpower and technical resources to support on-site hosting, and then whether that route is more advantageous than the cloud. Security concerns, for example, might make on-site hosting more appropriate for your organization. However, the trend is for organizations to move towards the cloud and this is even being seen in government enterprises. Cloud hosting offers low upfront investment, significantly lower risks and more scalability options.
Choosing the right business process management software can enable process improvement efforts throughout your organization. But you must select the right tool to address your organizational needs. Carefully evaluate your options before committing significant resources to one solution.