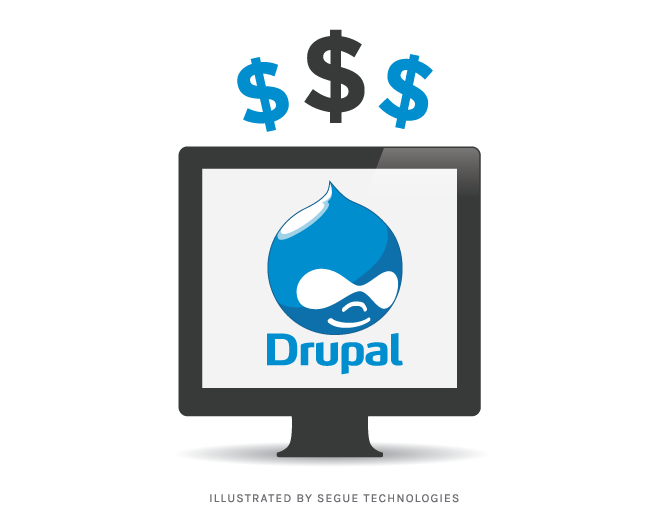 On-going content management for your website is a key component of maintaining an up-to-date message for your customers or user community. Web design and development can require specialized programming knowledge and should be implemented through a development lifecycle to ensure quality and control costs, schedule, and impact on your live website. However, content management should be much more dynamic and under the control of people who are responsible for your message – your business development and/or marketing personnel. As Content Marketing grows in popularity, active creation of website content is a daily task for many companies. A website that uses a Content Management System (CMS) will allow you to create numerous pages of new content, such as for announcements, product descriptions, or blogs, that will be automatically formatted and properly located within your website. You control and update your content, the properly implemented CMS controls the look and feel of your website.
What is Drupal?
Drupal is an open source, database-backed, web platform with a large community of developers from around the world. It allows users to log in to the website backend based on access levels to perform content management tasks using custom designed templates for each content type or page of your website. These content types allow you to enter text and upload images into fields, that will be properly formatted and displayed on your public facing website. As an administrator, you can decide what content types particular users are allowed to access, and enable user roles to control your content workflow. Using a Drupal CMS to manage your website content requires little to no web application development knowledge. The initial site development aligns the content forms with the website design and layout, so creating new pages and items can be done without additional developer support.
As an open source tool, Drupal Security is tested regularly by both the Drupal community and security experts around the world. Government agencies, large corporations, news, non-profit, and many school districts and higher education institutions deploy their sites using Drupal. Segue even uses Drupal as our CMS to allow us to publish case studies with images and over 200 blogs in the past year.
(source: What Are the Best Content Management Systems? By Anthony Taylor)
What Sets Drupal Apart from Other Content Management Systems
One of Drupal's greatest strengths lies in its extensibility. While Drupal does provide a wide range of capabilities in a default implementation, its API and module-driven architecture enable PHP developers to implement new functionality to serve their custom needs. In fact, there are a large number of "contrib" modules available for download from Drupal that can be quickly implemented to provide new features to a site. These modules are typically built around code that was developed to meet one developer's need, and then expanded to be maintained by the collective open-source community.
One of Drupal's most attractive characteristics is the fact that, as an open-source project, there is no acquisition cost for the software. It's downloadable, for free, from Drupal.org, along with thousands of contrib modules.
(source: How Much Does a New Drupal Website Cost to Develop? by Segue Technologies)
How Does Segue Implement Drupal for a Customer?
Many of our clients come to us because they have a website that is antiquated, with limited functionality, is difficult to update, and inhibitive to effective communication with their target audience. This is an ideal time to consider implementing a CMS with the redesign effort.
When a customer turns to Segue to implement a CMS like Drupal, we start by gaining a full understanding of their goals and needs. The adaptability and expandability through both Drupal core functionality and third-party modules can allow a client to push beyond the limits of their previous website. In addition, because Drupal is very user-friendly, it allows the customer to now dynamically manage their site content and make updates on a daily basis without the need to defer to developers; this can often open up new possibilities for what they envision for their site.
If you need to update your website on a daily basis, to keep your message up to date or to generate powerful web content to capture web traffic through a Content Marketing strategy, Segue can help you achieve your goals through the development of a Drupal CMS based website.
Additional Drupal Information
Segue has implemented Drupal for clients in a wide variety of business spaces and has compiled a wealth of knowledge to share. Here are some other blogs we have written on Drupal that we recommend: