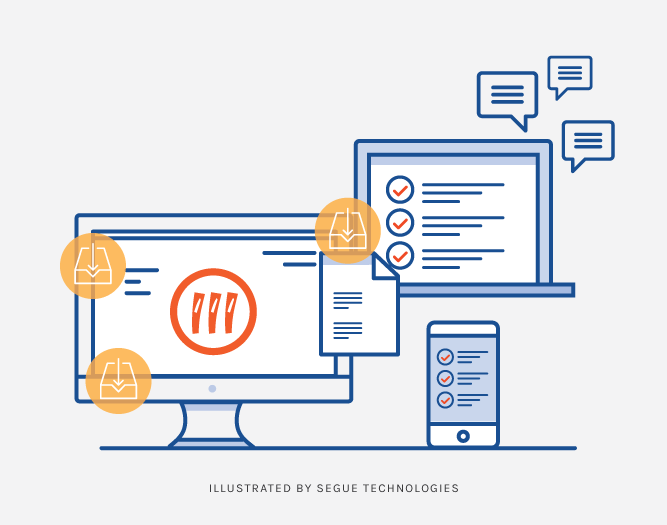 Segue Technologies® was recently recognized by Kumulos as one of the Top App Development Companies in the Washington, DC area. Other Washington, DC area firms acknowledged include: WillowTree, NS804, Mobomo, Cubix, Mindgrub, Clearly Innovative, Savvy Apps, Apollo Matrix, and Shockoe.
What Sets Segue Apart as a Mobile App Developers
Segue views Enterprise Mobile Application development as a way to extend the capabilities of existing systems and information stores, as well as an opportunity to add stand-alone products. We work closely with our customers to identify areas where mobile applications can provide new capabilities and efficiencies or enhance their existing web-based processes. When it comes to mobile app development, Segue provides full-service support from market research, to design, development, and launch into the Apple App Store and Google Play marketplaces. Our team has the experience needed to bring our customers concepts to life.
About Kumulos
Kumulos is a business growth platform for mobile app development, web development, and digital design businesses. Visit their website here.
For more information, check out the full article here.