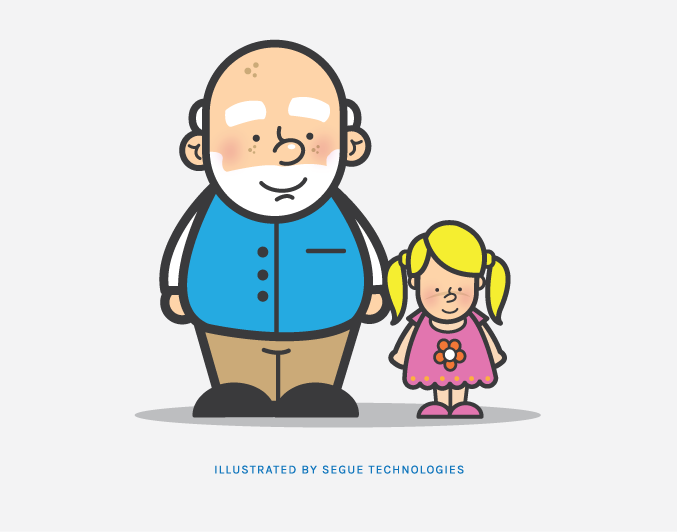 Until 1998, the birth and death rates of the world's populations were about the same, keeping the size of population stable. However, advances in health and safety in many areas, along with other generational growth factors, have led to drastic increases in the lifespan of humans and the number of people living (and at older ages) than in the past (the National Bureau of Economic Research).
Why Are More People Living Longer Today?
During the Industrial Revolution, the following advances in science and technology, led to a significant reduction in the amount of deaths:
Increases in food production and distribution
Improvement in public health (water and sanitation)
Medical technology (vaccines and antibiotics)
Fast forward to post World War II when "the cry of the baby was heard across the land." More babies were born from 1946 until 1964 than ever before, which is why those born during that period are known as "baby boomers" This year, the youngest of baby boomers will be turning 69 and the United States will experience rapid growth in both the number of citizens aged 69 and older and their share of the total population. Back in 1950, life expectancy was 68.2 years old. These days, that number has risen to 79.12 years old and is expected to increase up to 83.9 years old by the year 2050. The oldest of the elderly population (aged 85 or older) constitute 8% of the world's 65-and-over population: 12% in more developed countries and 6% in less developed countries. In many countries, these individuals make up the fastest growing faction of the total population (National Institute on Aging).
What is the Impact of a Growing Elderly Population?
There are great upsides to an aging population, like having more children that will know their grandparents and even great-grandparents. Healthy elderly citizens can share their wealth of knowledge with younger generations and can continue to make valuable contributions to society. However, with people living longer, associated medical problems will place a heavy burden on health systems. Here are some potential impacts:
A rise in age-related chronic illness: Heart disease, cancer, diabetes, and other chronic diseases will cause more death and illness worldwide than infectious or parasitic diseases over the next few years. In developed nations, this shift has already happened. Dementia and Alzheimer's disease are expected to almost double every 20 years, as life expectancy increases (CNN).
Increasing need for specialized health care workers: As the amount of older Americans increases, so does the need for health care. Specialized doctors, like geriatricians, will be necessary to help seniors worldwide. By 2030, it is estimated that 36,000 geriatricians will be needed in the United States alone. As of 2008, there were only about 7,000 practicing geriatricians.
Increasing need for long-term care: The number of sick and frail elderly needing affordable nursing homes or assisted living centers will likely increase.
Health care costs increase: As older people stop working and their health care needs increase, governments could be overwhelmed by unprecedented costs. Medicare coverage, which seniors can tap into at age 65, could be pushed to its breaking point.
 Over the next few decades, the aging population will face many changes and challenges. The vast majority of elderly Americans live at home, often with the assistance of family, friends, and/or professional home-care services to assist them as their functional abilities decline. Over the past decade, assisted living facilities have been developed and have proven to provide a desirable living environment for those who require some assistance. In addition, nursing homes remain an option for those individuals who require more intensive assistance, especially with basic activities of daily living (ADLs). As elders age and face functional declines, they may choose, or be forced, to relocate. Thus, elders may select living environments that optimize their health, safety, and functioning.
As we near 2050, the expectation is that the oldest age categories will only continue grow in number and proportion. To demonstrate, here is a visualization of the changing age structure of the population: