Supporting high-profile missions is nothing new to Kristina Dummars, a former Air Force Staff Sergeant who separated in 2008. She used to travel the world with the Senate and Congress for meetings with foreign dignitaries to help develop and maintain working relationships with U.S. allies. During her 12 years in the Air Force, Dummars provided administrative support to various offices of the Air Force by managing sensitive staff-level packages throughout the offices of the Secretary of Defense, Secretary of the Air Force and Air Force Chief of Staff.  
"Serving in the military, I realized the world is much larger than what we see in the continental U.S.," said Dummars. "We have a responsibility to help those less fortunate when we are able to. The military has taught me to value the little things many take for granted like clean water, healthcare, freedom, and to 'LIVE' life, for it is much too short."
Dummars began working at Segue in March 2019. Here she is responsible for maintaining Segue's Facility Security Clearance. She develops, manages, and implements policies and procedures for enhancing the efficiency of various security programs and systems and overall effectiveness in achieving the company's mission of providing cleared staff to Federal and DoD projects.
"The Air Force instilled in me a work ethic that allows me to put 100 percent effort into every task that I am assigned," said Dummars. "Air Force core values are integrity first, service before self, and excellence in all we do. These core values have remained with me and are my motivation to always put my all into everything I do."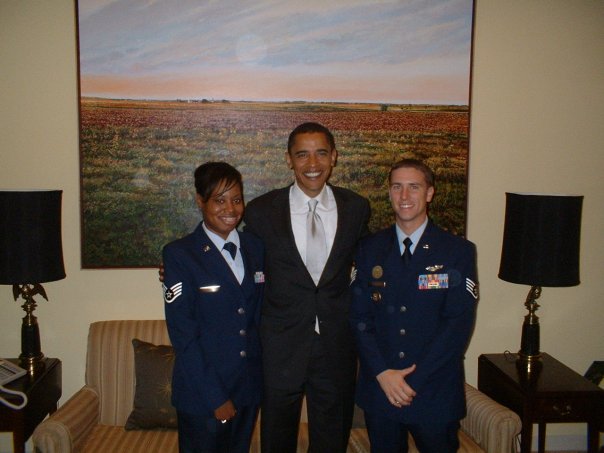 Dummars earned three medals in service and participated in Operation Enduring Freedom, and she now conducts security briefings and develops security education programs for all cleared Segue employees. She develops and implements security procedures and coordinates revisions and updates as necessary.
When asked about her most memorable Segue project, Dummars reflected, stating, "conducting Segue's first annual security briefing via Microsoft TEAMS and connecting with employees in different locations outside of headquarters. It was a great feeling to create a goal and see it through within my first year on the job." "[Segue] is an entire team!" said Dummars. "[We] have great managers and leadership, who entrust me to do my job correctly and provide me with all the necessary tools for success. Segue has a fantastic working environment, where I feel my voice is heard and respected."