Tracy Tash retired as a MSgt after serving 24 years in the United States Air Force. He was a Flight Engineer on C-141B and C130 G/H/H2 Aircraft.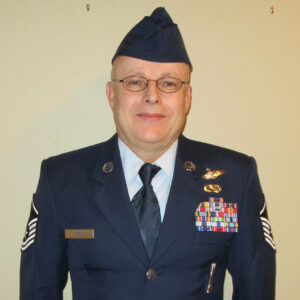 Some of his major military and civilian highlights are:
Flew missions in Bosnia Conflict, Afghanistan Conflict, Gulf War 1 and Gulf War 2
Served as an Evaluator, Instructor Flight Engineer on C-141B & C-130 Aircraft
Acted as Instructor and Evaluator in C-130E/H School House
Has worked with GTIMS for 13 Years sharing the knowledge and training that he gained in the military to enhancement of the GTIMS Training Management Platform
Currently working as a GTIMS Business Analyst / Product Owner at Segue, Tracy believes that one of the most important skills he learned during his service was: how to manage and instruct people through different training techniques. Additionally, he highlights responsibility, leadership skills, and respect for others as foundational skills learned during his military service.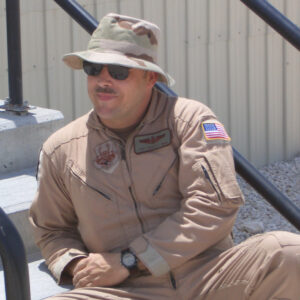 Tracy joined the military because at the time he felt it was his responsibility to serve and support the United States via the military and show his patriotism.
When talking about technical skills and how he adapted to his current civilian career, Tracy believes his adherence to regulation and troubleshooting skills as a flight engineer made it easy to adapt to the IT world, specifically understanding how to troubleshoot and develop plans to correct issues that might arise.
Tracy's advice for someone transitioning out of the military and interested in an IT career is, "take advantage of all available training, both military and civilian training, to enhance your knowledge and skills. Plus, to also look at your skills and identify how they may cross to a civilian career. This will help you when writing resumes and during interviews."
When asked about Segue employing and working with Veterans, Tracy says, "Segue determines the best placement of personnel based on their skills. The hiring Team is not afraid to take a chance on people that may not have specific skills identified in the job description. Plus, they do provide excellent leadership and training programs"