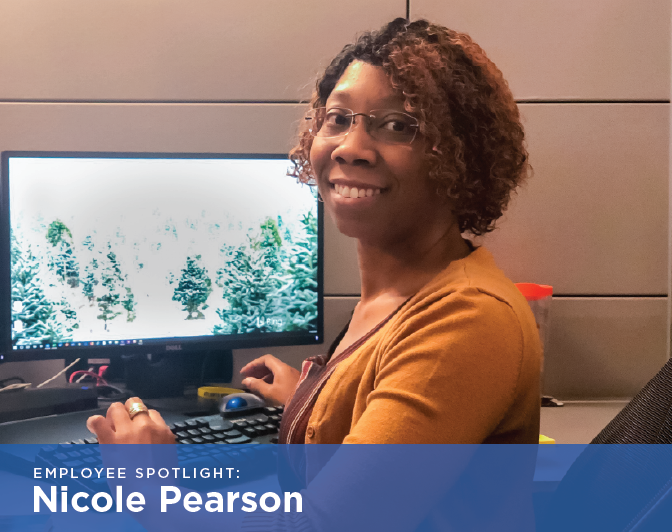 Location:
Segue's HQ
How Long Have You Been Working at Segue? 
14 years
What Was Your First Title at Segue? 
System Analyst
What is Your Current Title?
Business Analyst
What Do You Like About Segue?
I mostly enjoy collaborating with my coworkers. I feel there is an effort to hire people whose personalities fit, not just their skillset. I also like that Segue has several projects with the Armed Forces. As an Air Force "Brat" and former GS worker, I enjoy working in the military arena. Additionally, most of the staff works at alternate locations, so it's nice that the company makes an effort to bring employees together for social or training events at least once a quarter.
How Did Segue Contribute to Your Professional Growth?
My supervisors have always been very supportive of training. They encourage me to take courses that expand my skill set, as well as make me a more marketable asset for the company. Instead of just growing employees' skills to match the company's needs, they look for ways to grow the company based on employees' interests. They routinely ask what employees are interested in doing and what training they are need to meet their interests.
In Your Opinion, Why Should Others Apply to Work at Segue?
Segue tries to promote a culture of collaboration to pursue innovative solutions, enhance staff skills, and provide excellent client support while maintaining a healthy work-life balance for the staff. You will get to work on teams with diverse backgrounds and expertise. It's a good place to collaborate with your coworkers, and feel that your input is valued.
What is Segue for You?
Segue is a comfortable place to work where I am free to explore new technologies and techniques to accomplish my work. I am rewarded for taking ownership of my work and encouraged to expand my skillset.
What is Your Greatest Achievement at Segue?
Getting hired with no IT experience. I first became aware of Segue when I was an end-user of a financial database Segue developed for the Air National Guard (ANG). I became the ANG's userbase representative, working with the Segue development team on system improvements.  When the National Guard Bureau (NGB) expressed interest in the database, Ron hired me to serve as the application administrator. Ron believed if someone was a personality fit, they could be trained to have the skillsets needed as long as they were smart and willing. Luckily, I demonstrated to Ron that I would be a good Segue employee back when I was the ANG user rep. 
What Is Your Opinion About Our Culture, Environment and Work-Life Balance?
Segue has a culture of success through teamwork, employee development and fostering lasting partnerships with clients. There's a greater sense of trust, which grants employees with a level of autonomy in selecting how their individual work gets done.  Segue is also fairly accommodating when it comes to employee schedules. The majority of the staff is able to telework at least one day a week. I was able to work from home for two weeks when my dog needed surgery.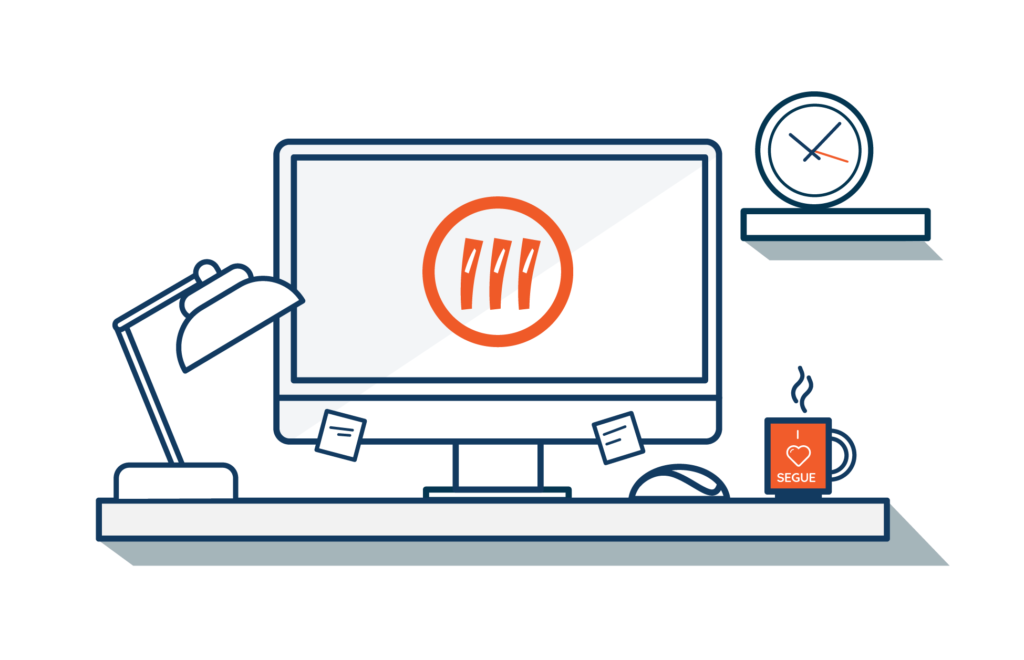 Join the Segue Team!