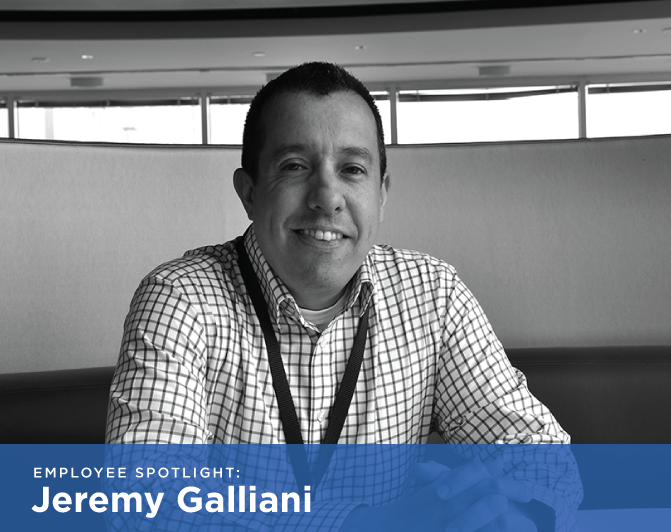 My name is Jeremy Galliani and I am an Information Security Analyst here at Segue Technologies. My work involves many aspects of IT security with the goal of ensuring customers have an established, comprehensive security program. In addition to this role, I perform system administrator support and conduct the day-to-day system maintenance duties for enterprise DoD hosted systems.
What Types of Projects Have You Worked On?
The projects I've worked on have involved major system enhancements and annual security audits. My favorite effort involved moving from a traditional data-center to a DoD internal cloud data-center, which transitioned our environment from traditional siloed hardware and software to more manageable and efficient virtual machines. This major change in operating environment required significant planning, with not just the Segue development team, but multiple DoD agencies to ensure there was no degradation in application functionality, operation, and support.
How Has Working at Segue Improved and/or Tested Your Professional Skills?
Working at Segue through one of their Air Force contracts has exposed me to the DoD's IT Enterprise, which is significant when compared to other Enterprise system/networks I've worked on. Working in this environment has forced me to not only understand how our particular Air Force system fits into the greater scope of the DoD Enterprise, but I've had the opportunity to work and collaborate with multiple DoD agencies that provide IT services we utilize. To support our cyber security tasks, I've had to learn about the DoD Information Assurance Certification and Accreditation Process (DIACAP) as well as the more recently adopted process known as the Risk Management Framework (RMF). This is how DoD accredits all IT systems connected to their networks. RMF, in particular, has been challenging due to the nature of deciphering new security control language and how/if they apply to the systems we manage.
What Do You Like the Most About Working for Segue?
In my opinion, the work environment is a positive one that encourages personal growth. I like the encouragement I receive- particularly from our Project Managers- to always continue learning. Whether it's by setting and tracking annual goals or granting approval to employees to attend industry conferences and IT courses to keep up with current technology- I truly feel like the company cares about my personal growth. From a more personal perspective, Segue makes it easy to maintain a work/life balance and I appreciate that flexibility and support.
In addition, everyone I've dealt with at Segue- both at headquarters and on-site- has been a pleasure to work with. Our full employee base is scattered across our main office and offsite contracts, so it's nice to see Segue have multiple employee functions outside normal business hours so that employees, in particular those who are offsite, can get to know each other. Also, the new hire luncheons and Waffle Wednesdays are awesome!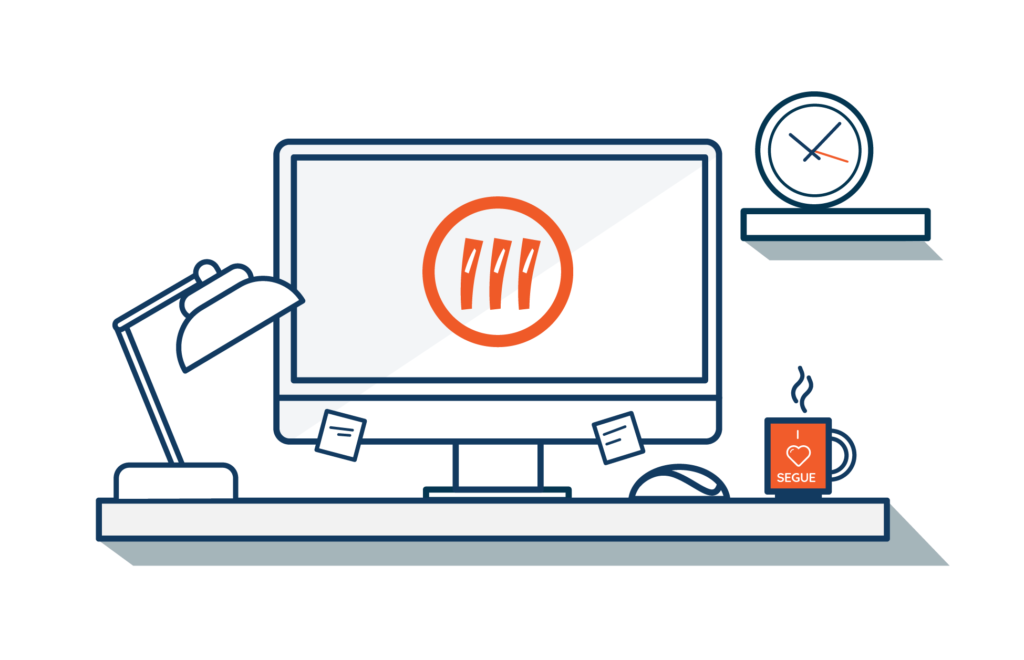 Join the Segue Team!