Location:
Segue's Dayton Office, Mission Point
How Long Have You Been Working at Segue? 
Two years
What Was Your First Title at Segue? 
Senior Database Developer
What is Your Current Title?
Senior Database Developer and Pega Certified System Architect
What Do You Like About Segue?
We have an outgoing staff and co-workers; everyone is willing to help each other better their careers – very family oriented. I have been challenged since day one; not a day goes by that I am not trying to figure out a problem (writing code to fix/enhance a customer's user story/requirement).
How Did Segue Contribute to Your Professional Growth?
Segue was great in helping me re-obtain my Security+. I let it lapse since I left the contracting world to work at Teradata for four years, but I needed it for the ABSS project.  Segue purchased the preparation software/coursework + paid for the certification test. After completing the ABSS work, I transitioned to Pega development. Segue also assisted with paying for the Pega Certified System Architect (CSA) certification test. I would like to earn another certification (CASP+ or CSSLP) in the future, which I'm sure Segue will be there to assist with that goal too!
In Your Opinion, Why Should Others Apply to Work at Segue?
Segue is a great place to work for several reasons: the management/co-workers, the challenging/rewarding work, and the money/benefits.  Segue has a great benefits package: Low deductible and High Deductible (with HSA) Medical plans, and a traditional 401k with 3% match. I work with great people, plus we get to solve challenging customer problems.
What is Segue for You?
Being part of a team that helps to solve customer problems and deliver quality solutions, but also takes care of our own.
What is Your Greatest Achievement at Segue?
I was hired in August 2018. Segue needed support with one of their projects, to have a solution by 2nd Quarter 2019.  We tried our best and after some time we had a prototype up and running in about four months, then finalized the production changes over the next two months and hit our milestone.
We have been working on a prototype project which has been fast-paced, challenging, and focused. We completed Phase I in September and are currently working in Phase II. We hope to be awarded a Phase III to continue our Pega learning, prototyping, and delivering solutions. Pega has been fun, but challenging, to learn.
Segue Promotes Equal Employment Opportunity. How Has Segue Encouraged Overcoming Any Challenges You Have Faced in Your Career?
Everyone on the team encourages every co-worker to be an integral part of our team, recognizing their strengths. This has been evident recently when an employee who is visually impaired joined our team. We all work well together, and I am proud to be a part of this inspiring team. I'm happy that Segue gives us all a chance to be successful!
What Is Your Opinion About Our Culture, Environment and Work-Life Balance?
Our current project/team has two remote employees (very nice perk).  When the whole COVID-19 crisis hit, we really didn't skip a beat because we were already acclimated to having our daily stand-up meetings (video conference – with our remote co-workers). Depending on the circumstance, Segue is very flexible when things come up in life and people need to work remotely. Segue has been a blessing to me and my family.  I am very happy to have found a great workplace home!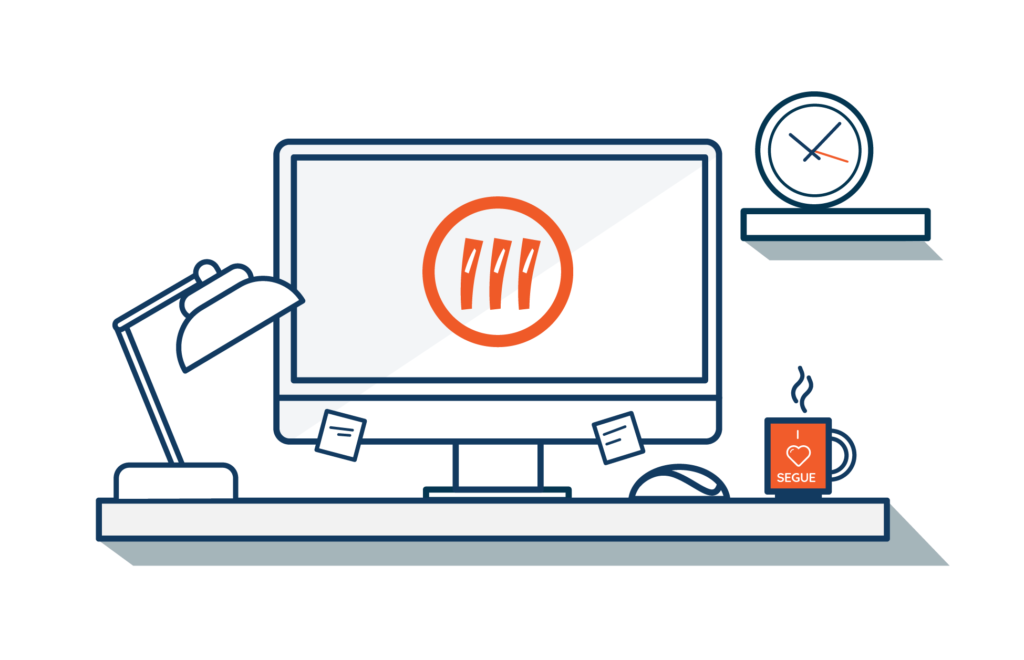 Join the Segue Team!