Location:
Segue's HQ Arlington, VA / home office
How Long Have You Been Working at Segue? 
23+ years – I started in January 1998
What Was Your First Title at Segue? 
Software Engineer
What is Your Current Title?
Senior Architect Application Development
What Do You Like About Segue?
WIt's a challenging work environment, and I mean that in a good way.  The sorts of challenges we face drive me to find creative and innovative solutions to our customers' problems; to help our customers succeed at their missions; to not sit back and just let the job happen but rather to be an active participant, continually improve my own proficiency as well as driving Segue's long term growth and success.  At Segue I feel like I am a part of making something great happen, not just an employee number indistinguishable from all the other employee numbers. I've had the privilege of watching Segue grow from a tiny 5-person company to an award-winning small business under the leadership of Brian, Mike, and Ron; then continue to blossom with the award of several multi-million dollar defense contracts.
How Did Segue Contribute to Your Professional Growth?
Segue helped me get my Master's degree in Software Engineering, and regularly provides opportunities for training and professional conference attendance.  Additionally, working for Segue I have had countless opportunities to expand my exposure to new technologies through internal, proof of concept, and other exploratory applications of technology.
In Your Opinion, Why Should Others Apply to Work at Segue?
When you're an employee at Segue you're part of a team of dedicated professionals striving to do the best we can for our customers and our employees.  At Segue, employee loyalty is a two-way street.  Unlike some larger businesses who won't notice if you leave and will replace you without a moment's thought, Segue cares about its employees and wants to make sure they succeed as individuals as well as part of the team. 
What is Segue for You?
I've been with the company for over half my life, working side by side with some great people.  Segue is like a second family to me, helping me grow personally and professionally and achieve my life goals (so far).  Though I didn't start my career with Segue (CSC holds that spot in my life) I plan on staying until I'm ready to retire.
What is Your Greatest Achievement at Segue?
This is a tough one.  I've been part of helping so many of our customers succeed at their missions, and to me, each one is an achievement. 
One of the earliest was BDSS, an Air Force system used to create budget documents for submission to Congress.  When we were first awarded the contract, the system required users to enter redundant information across several different forms and would take upwards of 8-10 hours to perform validation on some of their larger documents (with thousands of errors caused by data entry errors/inconsistencies.)  By the time we were done with the first new release of the software, data entry on one form would auto-populate the others and validation on even their largest document took only 5 minutes.  This saved the government hundreds or thousands of man-hours per year.
One of the greatest, in terms of contribution to society, was leading the development of the Enterprise Scholarship Application (ESA) system for UNCF and the Bill & Melinda Gates Foundation's Gates Millennium Scholars Program (GMSP).  ESA streamlined the application process as compared to the previous scholarship application systems, helped underprivileged students, particularly students of color, find the scholarship(s) best suited to their particular situation, and ultimately helped thousands of students attend college – including 1000 students per year in the prestigious GMSP scholarship which provides 100% of unmet need for a student's entire academic career.
What Is Your Opinion About Our Culture, Environment, and Work-Life Balance?
Among many other reasons I've stayed with Segue for so long, culture, environment, and work-life balance are high on the list.  As I said before, Segue is like a second family to me.  Our culture has always been one of camaraderie and of treating employees like people. Segue has always encouraged a good work-life balance, encouraging employees to take time off for vacation or to be with their families in times of trouble.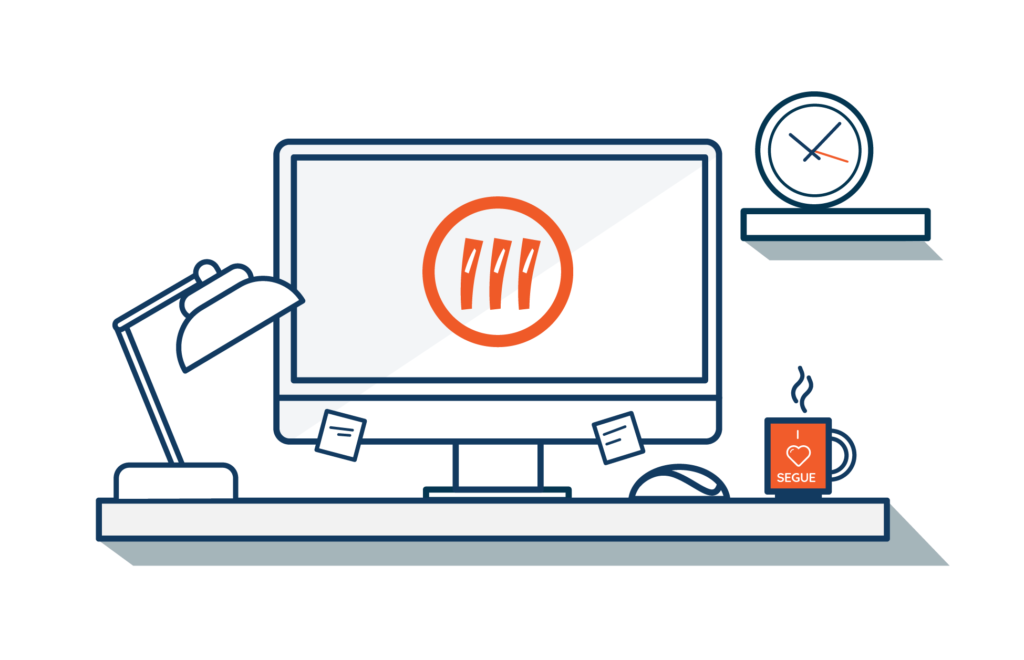 Join the Segue Team!