Location:
Segue's Beavercreek Office
How Long Have You Been Working at Segue?
Since August 19, 2019
What Was Your First Title at Segue?
Software Engineer Lead
What is Your Current Title?
Applications Developer, Lead III
What Do You Like About Segue?
Segue is a people centric, flexible, and growth-oriented company. They seem genuinely interested in reassigning employees when their contract work expires. This is not very common in today's IT industry.
How does Segue contribute to your professional growth?
To foster and encourage my project management career, Segue's management enrolled me in the Tetra Tech PM Level 2 training last summer. This two-week training session provided me with exposure to Segue's cradle-to-grave project management processes including (but not limited to) proposal writing, costing, contracts, risk management, program execution, and closing. To me, this was yet another demonstration of Segue's commitment to the employee's career development.
In Your Opinion, Why Should Others Apply to Work at Segue?
To take advantage of the flexible and people centric nature of the organization that seems legitimately interested in the employee.
What is Segue for You?
To me, Segue is a growth-oriented company that understands employees are their greatest asset. They offer competitive wages, growth opportunities, and show genuine appreciation for a job well done. Segue even provides an internal social media site where employees can collaborate and acknowledge the achievements of their peers. Employees can earn reward points from their acknowledgments to purchase various items listed in their rewards catalog. I've really not seen anything like it in the past.
What is Your Greatest Achievement at Segue?
Probably my most challenging achievement occurred during the SCS project startup at Segue. Segue was awarded the SCS contract following the program's recompete in the summer of 2019. My team and I were responsible for transitioning the SCS mid-tier development/test environments from the previous contractor facility to the new one at Segue. The transition required some long hours to shut down the various applications, pull/pack servers/cables, rebadge to Segue and then (in reverse) unpack/rack servers/cables and bring the environments back online. Our schedule was aggressive, but with the support of Segue's IT team, we achieved success despite the many unforeseen obstacles.
What Is Your Opinion About Our Culture, Environment, and Work-Life Balance?
Segue is a more progressive company than some of the other companies I've worked for in the past. They have a greater focus on the employees and the workplace environment seeking to offer greater employee collaboration, approachable management, and flexibility which helps foster a better work-life balance.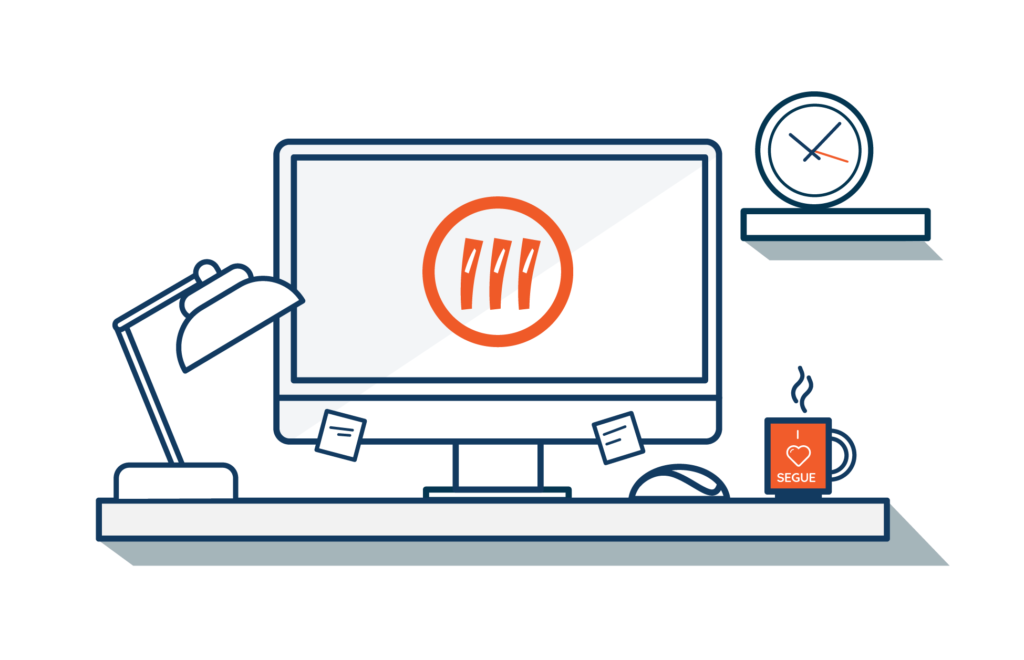 Join the Segue Team!