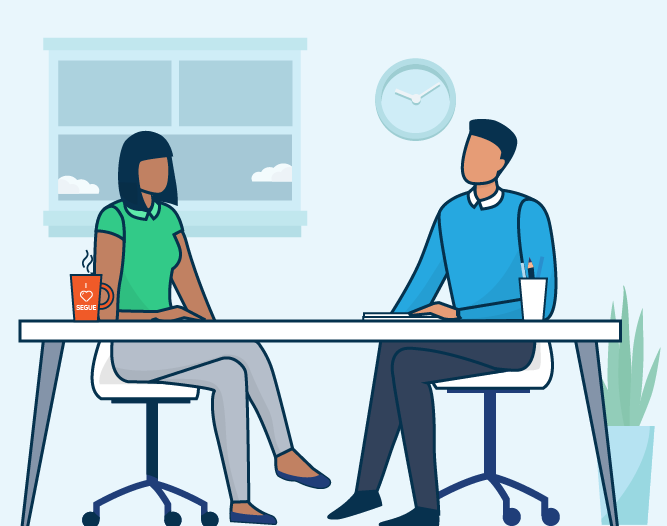 Segue Technologies believes in hiring the best in the industry and providing an atmosphere where innovation and team collaboration are paramount. We are always seeking highly motivated and results-oriented individuals to join our team of elite professionals. Segue is fully committed to ensuring equal employment opportunity and takes action to employ, and advance in employment, qualified individuals without discrimination on the basis of sex, gender identity, sexual orientation, race, color, religion, national origin, disability, protected Veteran status, age, or any other characteristic protected by law.
Our hiring process begins when an open position is identified by the Hiring Manager. It continues through finding candidates and interviewing. It ends when the offer letter is signed by our new hire.
Our interview process enables us to determine if an applicant's skills and experience meet the job's requirements. It also helps to assess whether an applicant would likely fit in with the corporate and team culture. Below are the typical steps of our Interview Process, though some positions may require the process to differ slightly:
1. Phone screen with Recruiter
This interview determines if an applicant has the qualifications needed to do the job. The Recruiter will also explain the interviewing process and company benefits during this step.
Some of the questions we ask during this interview are "Why are you looking for a new job?" and "When are you able to start?" We ask about your experience with skills under the "Required Skills" section of our job description, and we ask about your certifications or clearance if required for the position. This interview takes between 15 minutes to 30 minutes.
2. Phone Interview with Hiring Manager and/or Technical Lead
The interviewer will ask questions about the applicant's experience and skills, work history, availability, and the qualifications the company is seeking in the optimal candidate for the job. This interview takes between 25 minutes to 45 minutes.
3. In-person or video interview with Hiring Manager and/or Team
The applicant meets with and the Hiring Manager or Technical Lead. Your interviewer will normally attempt to delve deeper into particular interesting items from the Phone Interview. The interviewer will also attempt to ascertain whether you can do the job, are willing to do the job and how you will fit in with the organization. This may be one-on-one or with up to 3 members of the team. This interview typically takes 1 hour.
---
Depending on the position, additional meetings or interviews with management, staff, executives, and other members of the organization may be required. Additional interviews can be one-on-one or panel interviews, formal or relaxed, on-site, off-site, or online. These interviews may be more in-depth, where each interviewer focuses on a specific subject or aspect of the job being filled. For certain positions, final interviews might be conducted by the company's senior leadership or an interviewer from a previous round of interviews for a small pool of top candidates.
A hiring decision is made once interviews have concluded, and an offer letter will be extended. The person presented with a job offer will receive an offer letter stating the position's salary, start date, and other terms and conditions of employment that are based on the agreement between the company and the candidate. Once the candidate accepts the job offer, he or she will start the next phase of Orientation and Onboarding, handled by Segue's HR Department.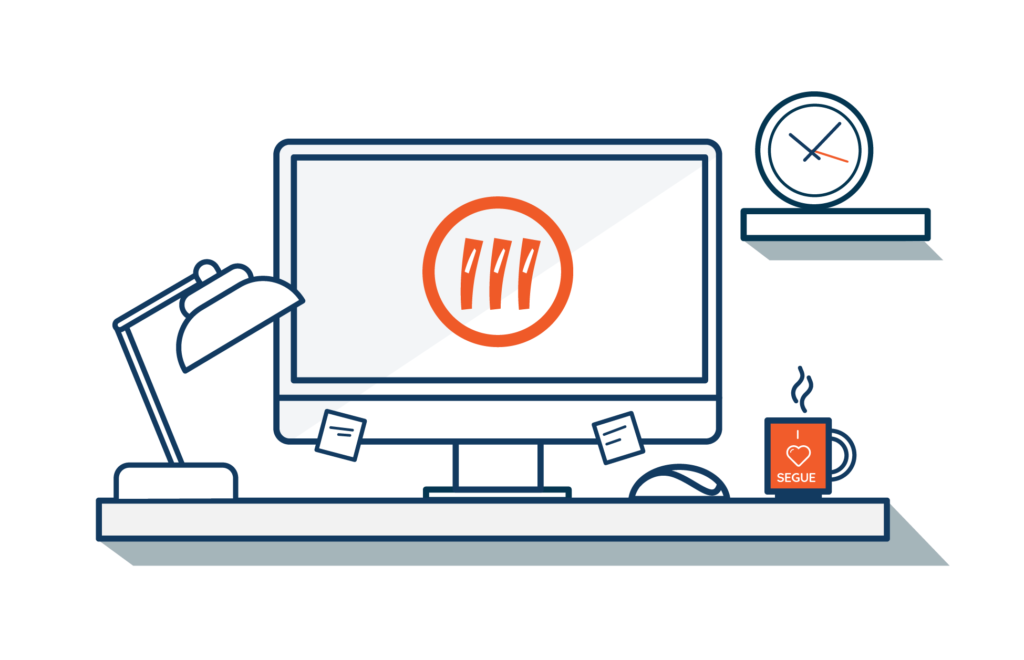 Join the Segue Team!