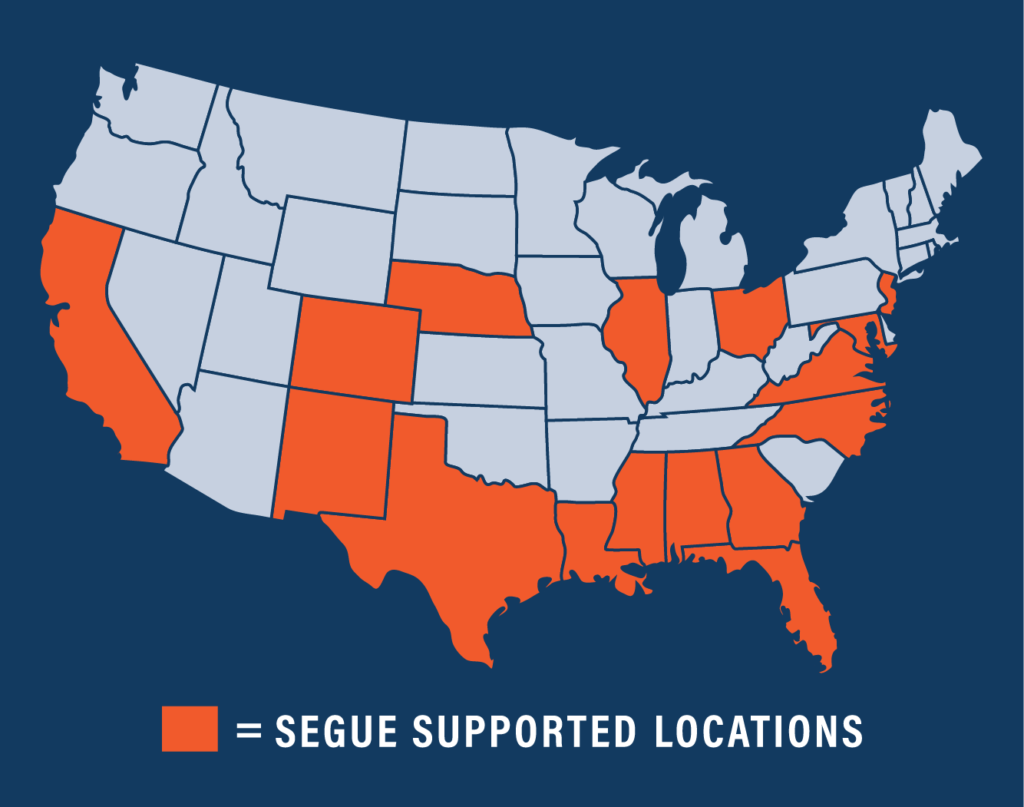 Segue Technologies is represented in multiple states throughout the United States. Our headquarters office is in Arlington, Virginia and we have two offices in Beavercreek, Ohio. In addition, our employees work at customer sites and telecommute from states all around the country. With this diversity, we do our best to make each person's work experience enjoyable, regardless of their location. At Segue we focus on the needs of our staff, so they can focus on the needs of our customers.
Our Segue offices encompass our signature style with comfortable and modern workspace. Each office is decorated with Segue's colors, orange and blue. They are clean, bright, and inviting with plenty of access to natural light. The layout inside is a mix of offices, cubicles, conference rooms, collaborative spaces, and private meeting rooms. Our kitchen areas are always stocked with snacks and beverages.
The desk spaces are set with technical equipment, ergonomic furniture, as well as good air and lighting quality. Employees are encouraged to add their own personal décor, so you can find family photos, favorite team memorabilia, Lego figures, skydiving photos and more, reflecting the diverse personalities of our team members. In addition, all our offices are equipped with fax and copy machines and office material employees to use.
Here is more information about our locations:
Segue's HQ is located in the Courthouse neighborhood of Arlington, VA. This space was designed to promote communication and participation. This office has multiple offices, cubicles, a kitchen area, 2 coffee areas, four conference rooms, free parking for onsite staff, an onsite gym, and is metro accessible. The majority of our Management and Operations team are located here.
Segue's second office is on Mission Point Blvd in Beavercreek, OH. This location is very close to Wright Patterson Air Force Base. Like our HQ, it has multiple offices, cubicles, a kitchen area,  and multiple conference rooms. Our Business Development Team is located here along with employees who support various projects.
Segue's third office is also in Beavercreek, OH at The Acropolis office complex. This office was created specifically to support one of our Air Force contracts.
Customer locations: Our employees work at multiple military bases and government buildings around the country, including (but not limited to!): The Pentagon in Virginia, Hurlburt Field in Florida, Scott Air Force Base in Illinois, Joint Base San Antonio in Texas, Wright Patterson Air Force Base in Ohio, Marine Corps Base Quantico in Virginia, Warner Robins Air Force Base in Georgia, Keesler Air Force Base in Mississippi, and Offutt Air Force Base in Nebraska. Employees who work at customer sites follow the code of rules of that location, including dress code, holiday schedule, and core hours.
Many of our employees telework from home. The ability to work remotely is contract specific.  In these cases, we maintain uniform guidelines by providing technical equipment and regular communication. We want remote employees to feel part of our team regardless of distance or environment. Remote employees may be required to travel to customer sites on occasion.
Some interesting facts about our office spaces: our first office was located in Alexandria, VA. We were in Alexandria for 10 years. In 2008 we moved our Headquarters to our current building in Arlington, Virginia. We first moved to the Clarendon Blvd side of the 4th floor, a year later we got additional space on the 6th floor, then finally we moved into one combined space on the Wilson Blvd side of the 4th floor. Our conference rooms at Segue's HQ are named after each street where Segue has had a corporate office in VA: Wilson, Columbus, Clarendon, and Oronoco. The Mission Point office conference rooms are named after streets where we've had offices in the Dayton area: Commons Blvd and Colonel Glenn Hwy. Our newest office in the Acropolis complex is 3 buildings down from our very first Segue Ohio office on Commons Blvd.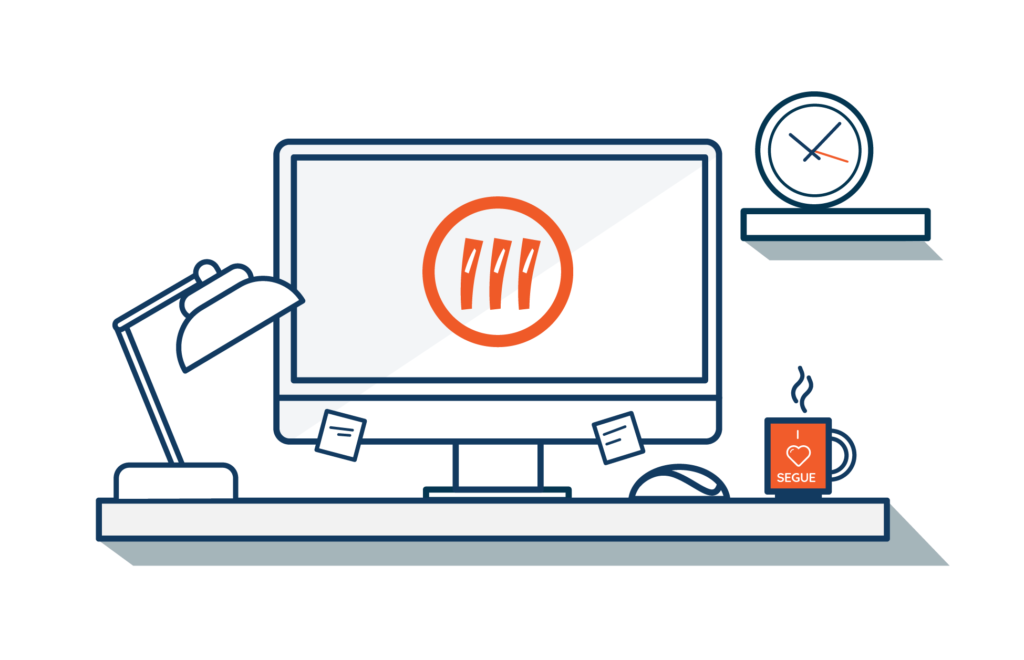 Join the Segue Team!