At Segue Technologies® we believe that diversity and inclusion are keys to our success. We are fully committed to ensuring equal employment opportunity and take action to employ, and advance in employment, qualified individuals without discrimination on the basis of sex, gender identity, sexual orientation, race, color, religion, national origin, physical or mental disability, protected Veteran status, age, or any other characteristic protected by law. Find out more about how we promote diversity and inclusivity below.
How Segue Promotes Diversity and Inclusivity
We consider our company a welcoming environment where everyone is heard and has opportunities to grow. Some of the actions we take to promote a more diverse and inclusive office are:
Recruiting diverse groups through targeted outreach strategies.
Maintaining a structured interview process in which we ask each candidate the same or a similar set of questions. This allows us to have a consistent "data set" to help boost objective decision-making.
Proudly employing Veterans of the U.S. Armed Forces. Segue's commitment to employing Veterans is rooted in our deep admiration for the sacrifices they have made for our country.
Commiting to gender equality in all positions and levels.
Standardizing performance reviews to help encourage fairness in employment decisions.
Allowing many employees, depending on their position and with approval, to have flexible work hours to respect personal needs outside of work and create a positive work/life balance.
Offering flexible Paid Time Off (PTO), which can be taken for any reason the employee chooses.
Offering Benefits coverage to domestic partners in all states.
Maintaining a commitment to diversity and inclusion, which can be found in all of our job descriptions and on our Careers page. We also have a EEO poster displayed in high-traffic area at HQ.
Establishing a "Serenity Room" at HQ to encourage stress relief and provide a private, comfortable space for nursing mothers.
Scheduling team bonding activities at varying times, so that all our employees are able to participate at times that work for them. These activities can include team lunches, walks at lunch, coffee breaks, catered breakfasts, happy hours, and more.
Partnering with and supporting different community organizations. We believe diversity and inclusion can be demonstrated in the way a company helps minorities and underprivileged groups in our society. By giving back to our community and supporting groups in need, we allow our employees to share in our mission to support the health and well-being of others.
Offering communication style assessments and training on these different styles of communication. Understanding ourselves leads to better understanding of others and an appreciation of differences, while also helping us work better together.
Welcoming all ideas and committing ourselves to continuous improvement. The creativity that comes with diversity can help to generate new ideas or improve a process already in place. It can also make work more interesting, engaging, and fun. We encourage our employees to think outside the box and to express their ideas.
Encouraging our employees to treat everyone with respect. We work as a team and we take care of each other.
We encourage our employees to understand the diverse elements that they bring to the organization. These differences come from a lifetime of experiences and knowledge and add value to the organization. Above all else, we want every employee to feel comfortable at work. We want them to feel like an integral part of our organization and to know they are welcomed as both individuals and professionals
For more information about Segue and Tetra Tech Diversity and Inclusion efforts visit Tetra Tech's Diversity and Inclusion page.
Check out our other blogs for more information on the benefits of working for Segue Technologies: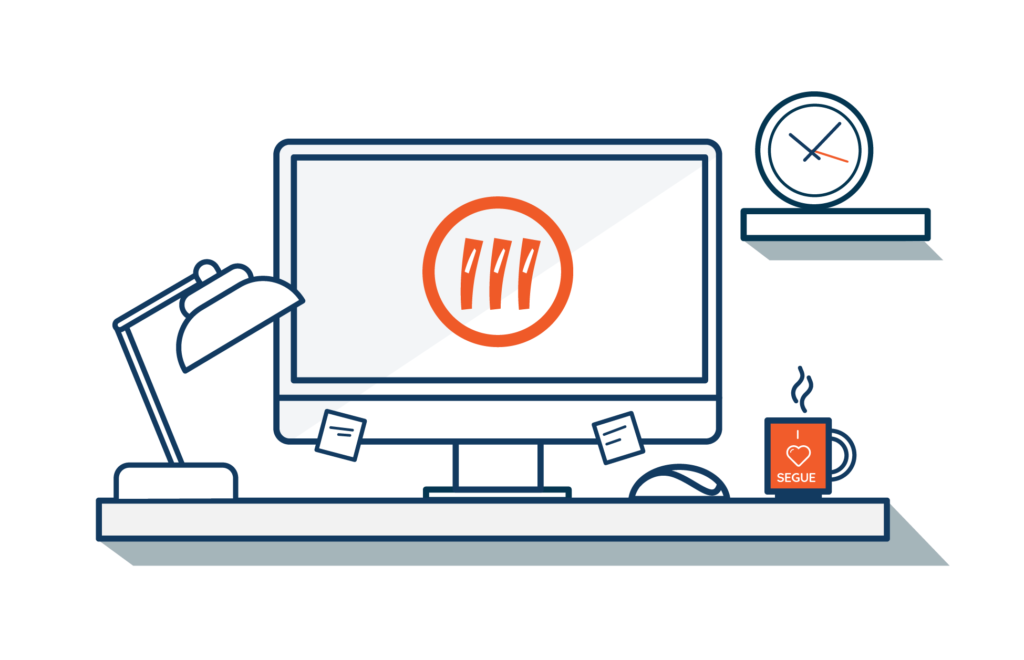 Join the Segue Team!