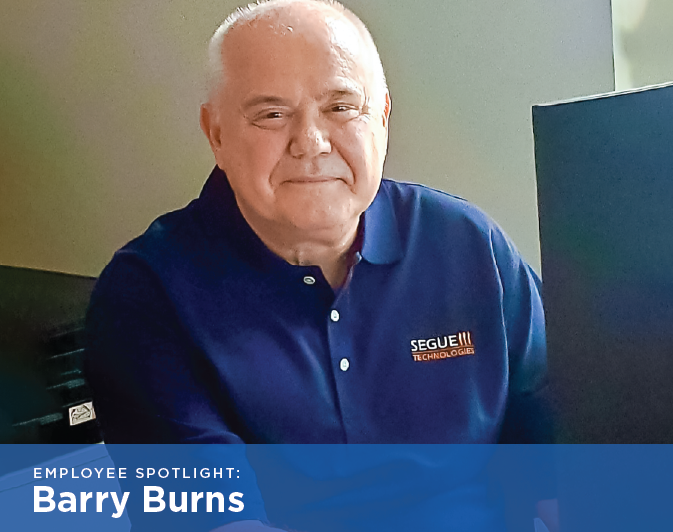 Location:
I work from home in Towson, MD
How Long Have You Been Working at Segue? 
I've worked at Segue for 19 months
What Was Your First Title at Segue? 
My first and current title is Business Intelligence Developer
What is Your Current Title?
Business Intelligence Developer
What Do You Like About Segue?
What I like about Segue is the way that I feel valued and supported.  Segue supports me in many ways. I work with a lot of great people as a team. The team attitude is great and there are many people who are available to help me. Segue supports my professional development encouraging me to continue my education. The HR and IT departments are first rate and very responsive. The benefit package Segue offers is very good. 
How Did Segue Contribute to Your Professional Growth?
Segue has allowed me to take two courses in my short time here and has an excellent tuition reimbursement program.
In Your Opinion, Why Should Others Apply to Work at Segue?
Others should work at Segue because it is a great organization from top to bottom!  Segue cares about its employees and has a great group of team-oriented professionals.  The benefits are great and most employees work from home.
What is Segue for You?
Segue is a place where I work with the support of a team that allows me to succeed at work as well as develop myself professionally.  It's a great feeling to work as part of a team and to be so supported by management. 
What is Your Greatest Achievement at Segue?
Upon starting there was a backlog of over 100 reports that needed to be developed, fixed, or modified.  As part of the reports team, I led the team in chipping away at the queue and now have it down to a reasonable number of 15-20 reports.
What Is Your Opinion About Our Culture, Environment, and Work-Life Balance?
Segue believes in a work-life balance. Overtime is only asked for in extreme times.  Since the pandemic, Segue has organized weekly trivia and bingo games at lunch time to help keep the employees together.  This has really made the environment seem very friendly and accepting.  My personal environment consists of the computer equipment Segue has given me, which is first rate.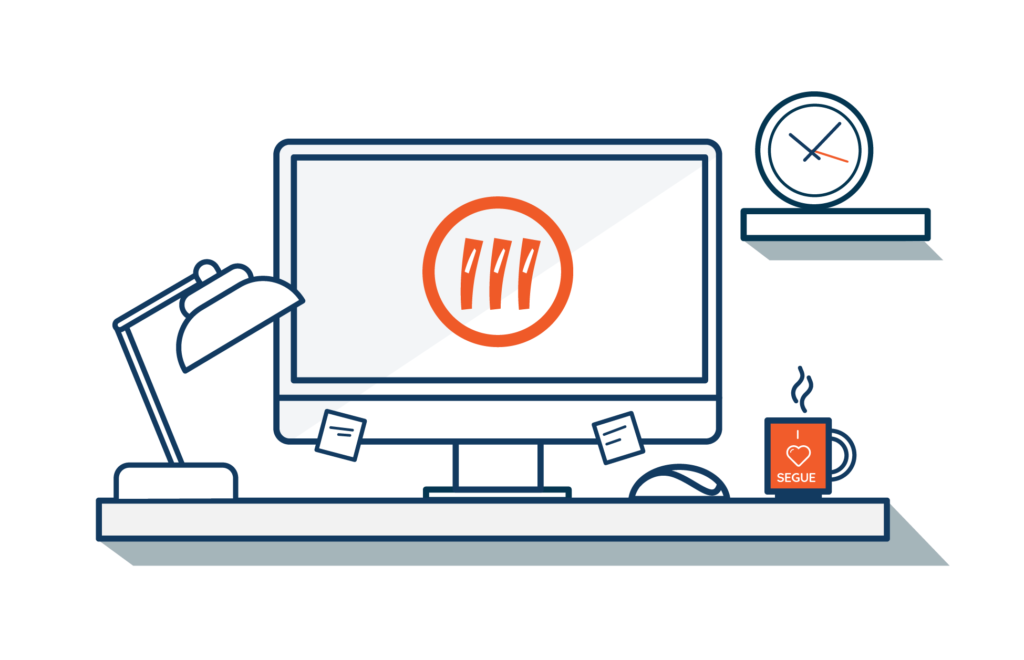 Join the Segue Team!