Location:
Segue's HQ
How Long Have You Been Working at Segue? 
Almost 5 years
What Was Your First Title at Segue? 
Graphic Design Intern
What is Your Current Title?
Graphic Designer
What Do You Like About Segue?
There is a lot to love about Segue, but the aspect that I value the most is my awesome colleagues. Whether someone is on the design team, the development team, or testing team, we all truly enjoy working with each other and are appreciative of each others skills. I've formed strong friendships with my co-workers and managers; these people are my Segue family! We laugh and have a fun time together.  It's the awesome people working here that makes Segue such a great place to work. 
How Did Segue Contribute to Your Professional Growth?
Coming to Segue as a Design Intern right out of college, I came here with a ton of experience in using all sorts of design tools. One thing I didn't have experience with was utilizing development methodologies on a project team. Throughout my years at Segue I've learned the ins and out of Agile project management and it has helped me grow tremendously from client interactions to managing my projects.
In addition to that, my manager has continually supported my vision of how I would like my role as graphic designer to expand. I've been able to go to out of state design conferences as well as been able to take UX and software development training courses to grow my skills.
In Your Opinion, Why Should Others Apply to Work at Segue?
If you are looking for an enjoyable place to work with management that recognizes their employee's efforts, then Segue would be a great fit for you.
What is Segue for You?
Segue is like my second family!
What is Your Greatest Achievement at Segue?
It's hard to narrow it down to one. I've had the opportunity to create awesome work, but the biggest achievement for me is being the lead designer on projects and having the ability to have first hand interactions with clients.
Segue Promotes Equal Employment Opportunity. How Has Segue Encouraged Overcoming Any Challenges You Have Faced in Your Career?
As a young woman working in the Tech industry, I'm fully aware of the stigma that surrounds that. Thankfully my time here at Segue has only shown their commitment to inclusivity and gender equality throughout our company. I've been the lead designer on numerous projects and my efforts and opinions have always been valued equally to others.
What Is Your Opinion About Our Culture, Environment and Work-Life Balance?
Segue's culture is relaxed and flexible, and people really appreciate that when they work here.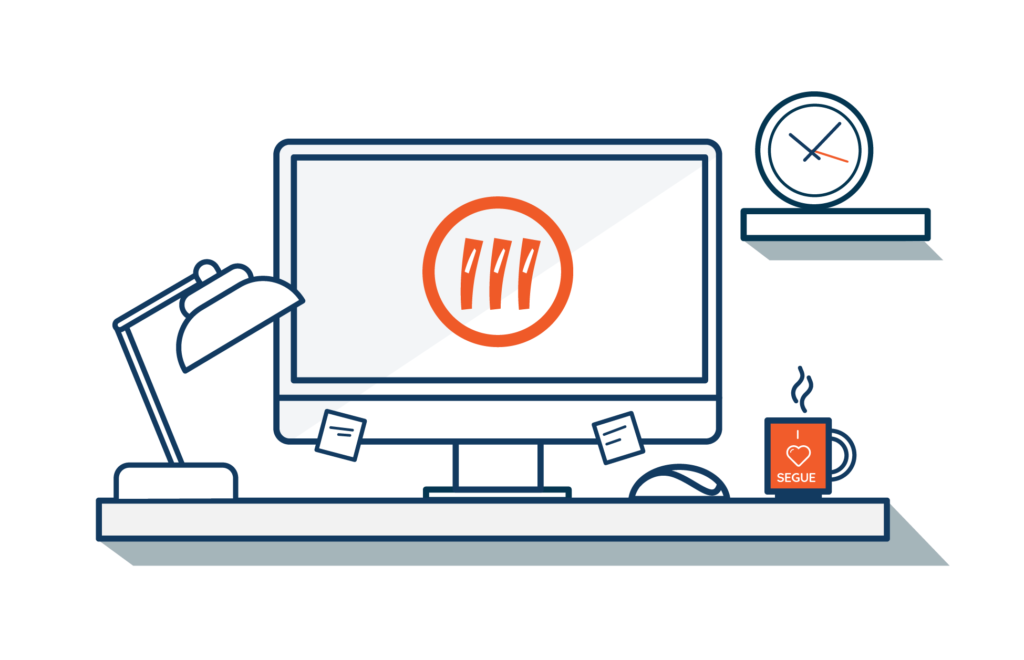 Join the Segue Team!