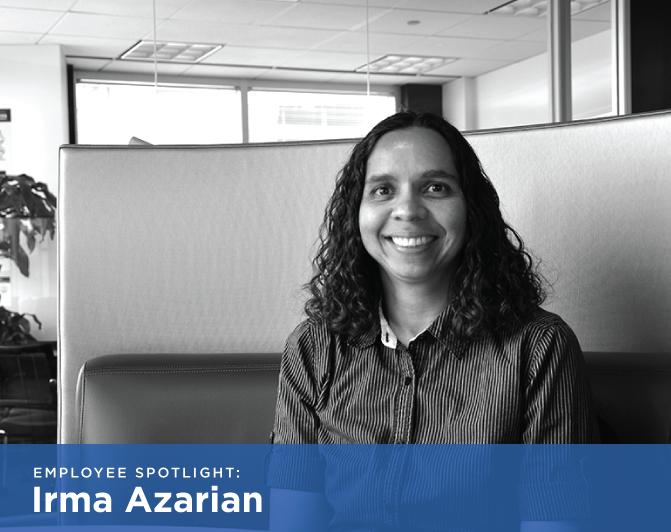 My name is Irma Azarian and I am a Software Engineer at Segue Technologies. I work on projects where I develop web-based applications to support our customers' specific business operations. I provide production support on a daily basis and I am involved in the development, change management, and work breakdown structure for our releases. After an application passes Quality Control testing, I am responsible for implementation and delivery to the clients. I am also an Assistant Facility Security Officer (FSO) and help with our security tasks.
What Types of Projects Have You Worked On?
The primary project I work on at Segue involves multiple applications working together in unison. This gives me a variety of tasks such as upgrading our technology platforms, and application servers, and configuration and installation of our applications on VM servers hosted at the client site. Also, I was involved in an application security upgrade, adding CAC (Common Access Card) enabling to our application. CAC access restricts all users from being able to access an application unless they have a CAC card provided by the DOD Agency with the required access.
How Has Working at Segue Improved and/or Tested Your Professional Skills?
Working at Segue has greatly improved and expanded my skills as a developer. When I first joined Segue, I was developing using ColdFusion, which I had worked in for about 13 years. Since then, I've certainly added to my developer tool belt and also fine-tuned my skills in other areas such as configuration management, deployment, and database management.
What Do You Like Most About Working for Segue?
I appreciate that Segue puts such an emphasis on work/life balance, while providing their employees with great benefits and diverse opportunities to learn and grow. Unlike many companies, Segue has an open-door policy that provides me with frequent opportunities to have a dialogue with leadership and utilize available resources.
Segue is also just a nice place to be. I enjoy the friendly work environment and all the people I interact with at the company. They take time to have monthly birthday celebrations and provide free snacks for all employees, which is nice.
I can honestly say that this has been my favorite job I've ever had. I'm grateful that I've gotten the chance to learn and develop new skills, while meeting so many great people.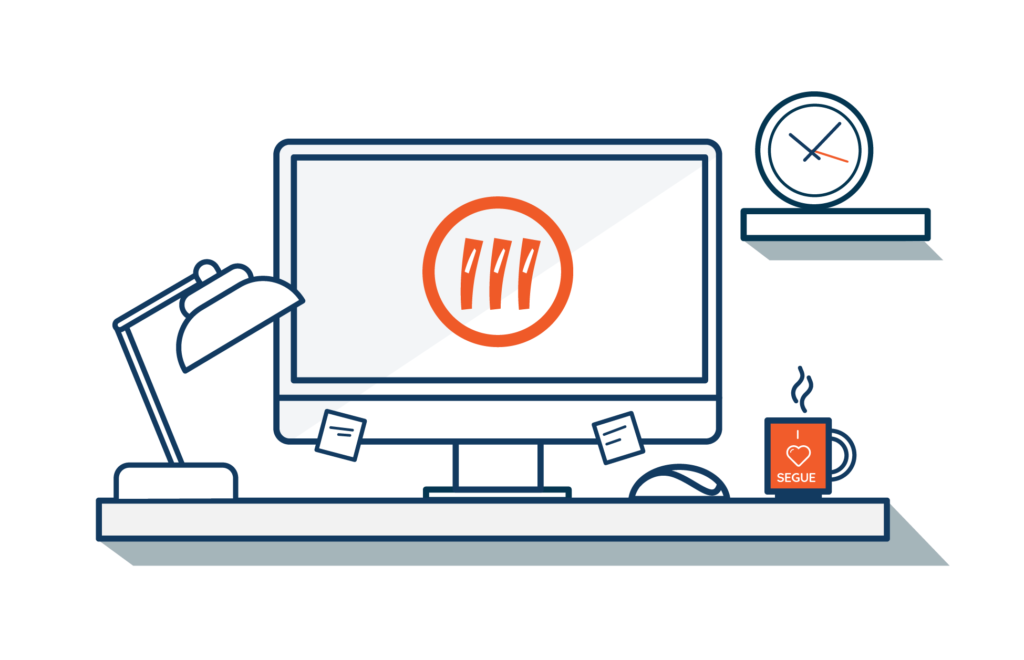 Join the Segue Team!