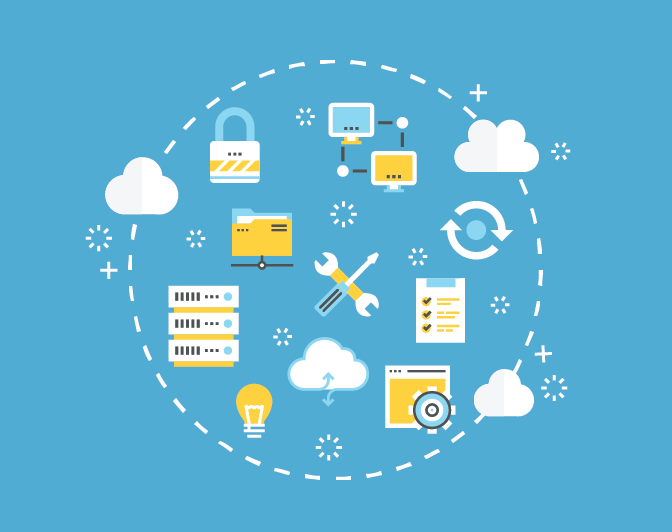 Recently, Segue's Charles Koch (Vice President of Federal programs) and David L. Hart (Vice President of Business Development & Strategic Partnerships) attended WEST 2018, the premiere U.S. Navy conference and exposition on the West Coast. In the videos below, they discuss the top Federal IT trends discussed during the conference, including cybersecurity, cloud migration, consolidation and modernization of systems, a shift from Waterfall to Agile development methodologies, and rapid IT acquisition.
Cybersecurity
Charles Koch: "One of the biggest trends we're seeing is cybersecurity. When you look at all the vendors, if you do DoD contracting, and you have a DoD contract, you deal with cybersecurity. It touches all aspects of contracting. That's personnel, hardware, software, networks, and infrastructure. With that, as a contractor, you look for standards. How do I apply cybersecurity? What am I supposed to do? What we're hearing a lot of the presenters say is RMF, Risk Management Framework. Those are the policies and procedures you are expected follow as a DoD Contractor."
David Hart: "And this impacts all IT, including mission systems, business systems, and weapons platforms. Cybersecurity is going to continue to be a challenge for our government."
Charles Koch: "Yes, exactly, all four branches. Army, Navy, Marine Corps, [Air Force] all types of systems. Enterprise business systems, network systems even the CAC cards you use to get out of various buildings."
Other Federal IT Trends in 2018
I'm David Hart, Vice President of Business Development and Strategic Partnerships at Segue Technologies. I'm here at the AFCEA West 2018 Conference in San Diego
We're seeing trends in IT within the Department of Defense. There is still a great concern over cybersecurity and cyber threats and they are building in cybersecurity requirements into their existing development contracts. There is also a lot of interest in innovative approaches that the department of defense can take to approach cybersecurity/cyber threats. We're also seeing a lot of interest in migrating to the cloud and a cloud hosting environment. We see some predominant players in there. Historically we've seen the government DISA providing those services but now the government is looking hard at commercial providers like Amazon Web Services, Microsoft Azure, and Google. We also see a need for modernizing legacy systems, rationalizing systems, and reducing the number of legacy systems. So the government is looking to use Agile Development methodologies to modernize their systems and complete the capability they're looking for. To do that they need Agile acquisition tools, rapid acquisition. They are looking at creative things like Other Transaction Authorities' (OTA) that allow them to acquire capability quickly. And there is also the enormous amount of data that only continues to grow and the analytics and the ability to use that data usefully. So there continues to be a need for that.